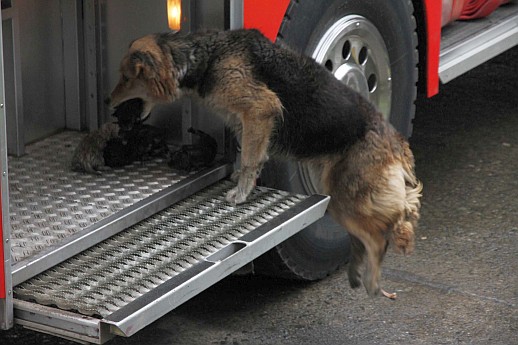 One by one, the brave mother snatched her puppies from the burning house
and deposited them on a nearby firetruck.
photo courtesy soychile.cl
Amanda, the incredibly brave dog who saved her puppies from a house fire in Chile (featured here back in August) has been named Dog of the Year by msnNow. The site also chose some 15 other finalists, offering pictures and links to help readers relive 2012's greatest moments for canines. It's truly amazing how many different ways dogs showed bravery, compassion, and strength.
Click here to see all the finalists.
Share this with your friends: