Make Time for the Outdoors
Make time for outdoor play every day, even if it is only a few minutes. Walking the dog, collecting leaves in the neighborhood, splashing in puddles on rainy afternoons, or stargazing in PJs before bed—it is never too late to build outdoor time into your daily routine.
Bonus Tip: Keep a packed "adventure bag" in the mudroom so you're always ready for an outing. Include layers, a hat, snacks, a magnifying glass, a journal, sunscreen, and whatever tools help you better explore your nearby spaces.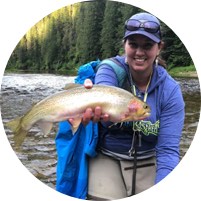 "There will always be house chores, people that need you, and crushing expectations from all angles—but if you don't take time to be wild, be free outside, and laugh with friends on the river, you'll never feel like it all adds up. Make the time. Treat time fly fishing as if it were the antidote to life's madness and take it often."

—Kaitlin Barnhart, The Mayfly Project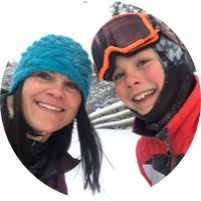 "Every little bit of exposure to a new outdoor activity or place will instill their curiosity and stamina for future excursions."

—Faye Nelson, Casting for Recovery