Good Planning Goes a Long Way
You will never regret having warm layers, too much sunscreen, or too many snacks. For little kids, don't forget to pack their favorite blanket or stuffed animal. Plan well for every step of the adventure (don't forget to keep entertained in the car too!), and you will all be happy campers.
Bonus Tip: Did we mention extra snacks?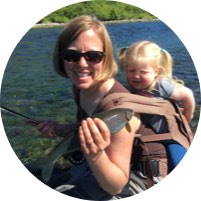 "Invest in good gear that fits. Dry and warm kids are much happier! Wet wipes and extra socks—even now that my kids are out of diapers—ALWAYS come in handy."

—Nelli Williams, Trout Unlimited, Alaska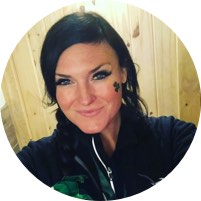 "I love to use what I call the "Bored Bag." It's a zip-lock baggy filled with a couple snacks, magnifying glass, bug-catcher net, cheap sunglasses, fun water bottle, and bug identifier book. It works wonders on the drift boat when the kids are growing tired after a longer float. It has a 100% success rate so far for entertaining the kiddos when they grow bored of casting or fishing."

—Maggie Mae Monaghan, The Tackle Shop