Drive off in the
Defender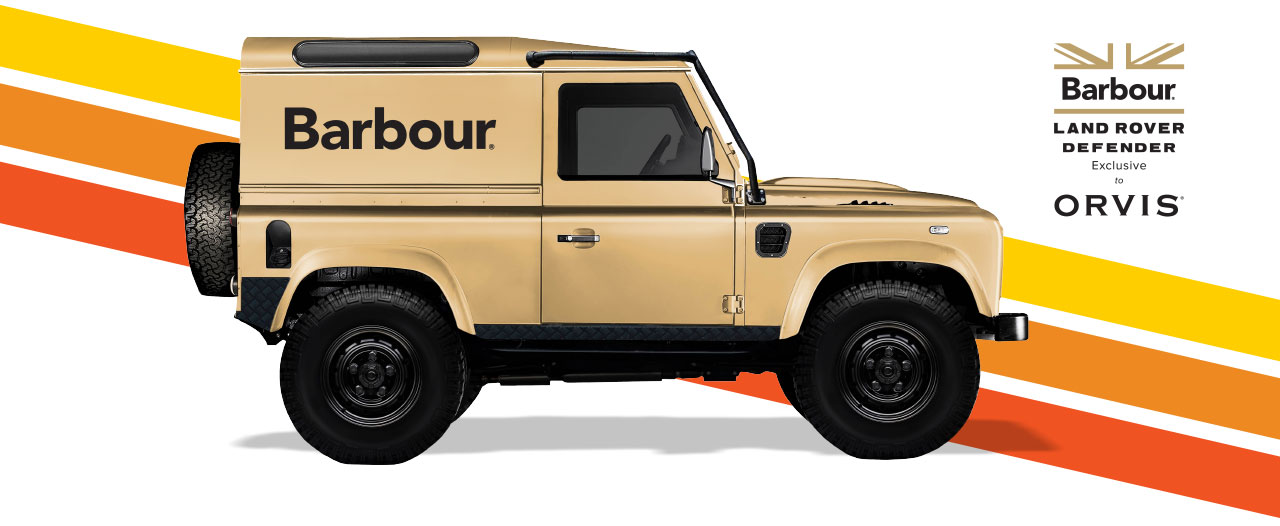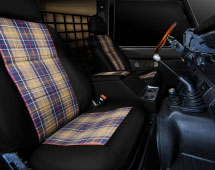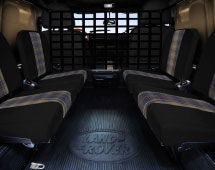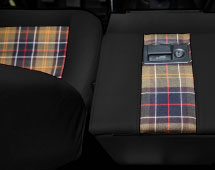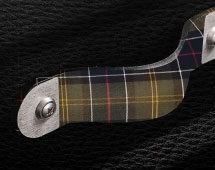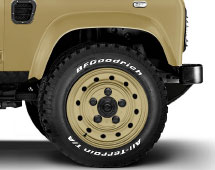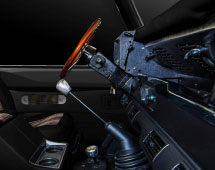 THE GRAND PRIZE
The Land Rover Defender is an icon of off-road dependability, a remarkable 4WD vehicle famous from the savannah of Kenya to the wet fells of the Lake District. Launched in June of 1948, the first Land Rover® brought unprecedented versatility & capability to adventurers who spent multiple days in the field far from aid. The Defender is the most agile and dynamic Land Rover built in the company's long history of innovation. Carefully restored to its original glory, this Grand Prize 1995 Land Rover Defender 90 has been finished with one-of-a-kind Barbour interior detailing. Here's your chance to win and drive the road less traveled.
Dog Road Trip Package includes the following items: Grip-Tight® Windowed Hammock Seat Protector, Grip-Tight Quilted Microfiber Cargo Protector, Interior Car Door Protectors, Orvis AirFoam Platform Dog Bed, Canine Canteen, Orvis Folding Travel Crate, Orvis Dog Traveler's Kit, Conceal-a-Collar™ Personalized Flea and Tick Collar, Personalized Leash. (Approximate retail value of $873.)
Orvis Helios™ 3 Fly Rod (Approximate retail value of $849.)
Orvis Battenkill® Luggage Set includes the following items: Battenkill Carry-On Rollacase®, Battenkill Briefcase, Battenkill Hanging Travel Kit. (Approximate retail value of $727.)
Barbour Dog Product Package receive a $500 Barbour gift certificate good toward Barbour dog products. (Approximate retail value of $500.)
Monthly Draws for Barbour Waxed Cotton Jackets winner will receive the following three items: Men's Barbour Beaufort Jacket, Women's Beadnell Jacket, Barbour Waxed Cotton Dog Jacket. (Approximate retail value of $877.)
November 2018 Monthly Prize Winner—D. Silber, California
December 2018 Monthly Prize Winner—B. Jestes, Pennsylvania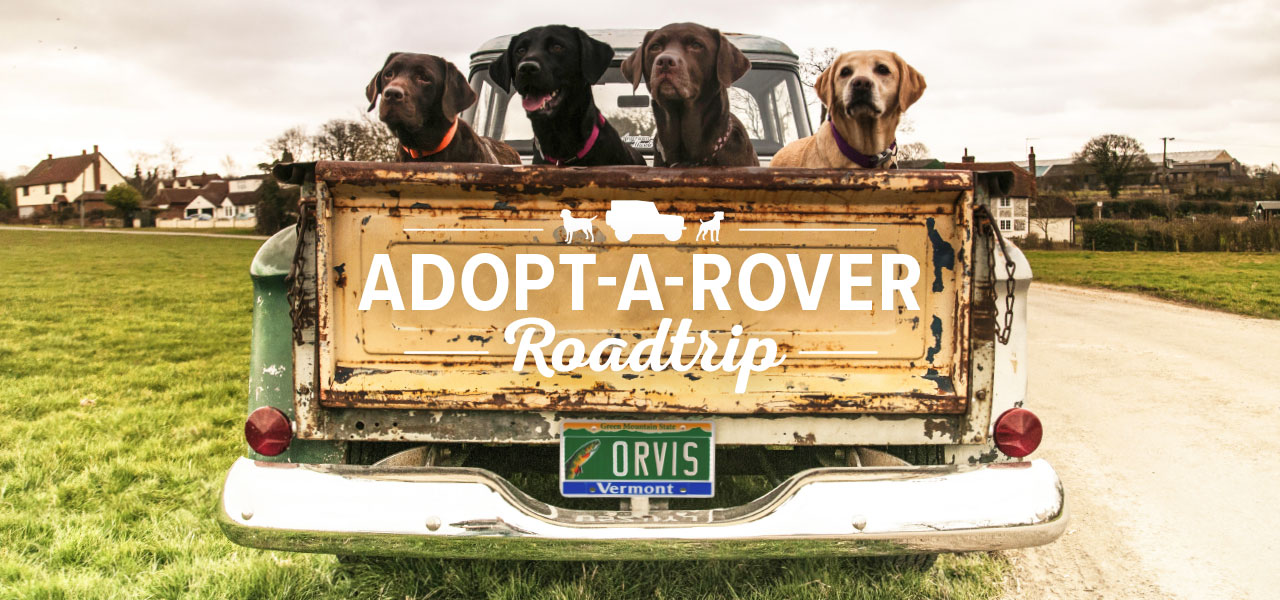 WE'RE LOADING UP AND HEADING YOUR WAY
New this year! Orvis and Petfinder Foundation have partnered to help match you with the dog of your dreams. When the Defender rolls into your local Orvis store, so do the pups looking for a great new home. Look below to find the times and locations of the next pet adoption event!
NEXT STOPS ALONG THE ROAD
16 – 17, 2019
Orvis Manchester
Manchester, VT
22, 2019
Orvis Baton Route
Baton Rouge, LA
23, 2019
Orvis San Antonio
San Antonio, TX
24, 2019
Orvis Austin
Austin, TX
2, 2019
Houston
Houston, TX
3, 2019
Orvis Woodlands
The Woodlands, TX
8, 2019
Orvis Southlake
Southlake, TX
9, 2019
Orvis Dallas
Dallas, TX
10, 2019
Orvis Plano
Plano, TX
15, 2019
Orvis Louisville
Louisville, KY
16, 2019
Orvis Kenwood
Cincinatti, OH
17, 2019
Orvis Worthington
Worthington, OH
21, 2019
Orvis Carmel
Carmel, IN
22, 2019
Orvis Grand Rapids
Grand Rapids, MI
23, 2019
Orvis Royal Oak
Royal Oak, MI
24, 2019
Orvis Cleveland
Woodmere, OH
29, 2019
Orvis Pittsburgh
Pittsburgh, PA
30, 2019
Orvis Buffalo
Williamsville, NY
31, 2019
Orvis Rochester
Rochester, NY
See the Orvis Land Rover Defender up close, and enter for a chance to win this one-of-a-kind, Barbour-detailed off-road legend along with other fantastic prizes. It's a total prize package valued at over $134,000!
View the newest Barbour apparel, including select styles you'll only find at Orvis.
Enjoy FREE food and brews (while supplies last).
Get FREE commemorative giveaways (while supplies last).
Draw for a chance to win commemorative sweepstakes prizes and Orvis savings cards.
Get the inside scoop on Barbour products, accessories, and services from a Barbour representative.