Leadership Bios
Simon Perkins
President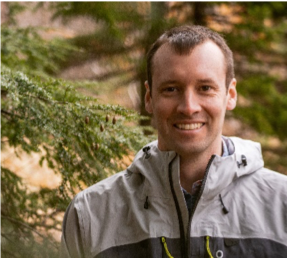 Simon is President of the Orvis Company. He is responsible for our customer facing teams, that include Marketing, Consumer Direct, IT, Merchandising & Product Development, Sourcing, and Merchandise Operations & Planning.
Perkins started at Orvis in January 2012 as the e-commerce merchant for fly fishing and hunting, with channel responsibility for the brand's direct-to-consumer sales of core sporting products. He has since filled leadership roles across the merchandising, adventures and brand marketing teams, serving as vice president of brand marketing, and most recently as chief operating officer overseeing the execution of the company's long-term strategic planning.
Before joining Orvis, Perkins spent 11 years as an upland hunting and fly fishing guide in Montana, sharing his love of the outdoors, fishing and hunting with clients. In his time at Orvis, Perkins has championed projects aimed at diversifying the sport of fly fishing, such as the 50/50 on the Water initiative and the Breaking Barriers Award, which highlights individuals broadening the fly fishing audience. Perkins also serves on the board of Trout Unlimited Headwaters, and has been a driver of Orvis's involvement in advocacy for conservation projects in locations such as Bristol Bay, Alaska, and Florida's Everglades.
Simon Perkins is the son of Leigh "Perk" Perkins, former Orvis CEO, and grandson of Leigh H. Perkins, who purchased The Orvis Company in 1965.


Bill McLaughlin
Executive Advisor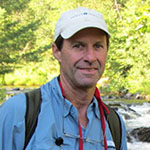 Bill joined the Orvis team as President in July 2015 and was promoted to President & CEO in September 2017. Bill's career has included leadership positions with Pillsbury, Frito-Lay, and most recently as CEO of the Select Comfort Corp., the Sleep Number bed company. His experience with product innovation, brand development, omni channel customer experience, and building strong teams and culture is relevant to Orvis' continued success.
Bill is an outdoor enthusiast with interests in biking, skiing, racquet sports, and in recent years, fly-fishing and bird hunting. Bill and his wife, Martha, come to Vermont from Minneapolis. They have three grown daughters and one grandchild.


Robert Bean
Chief Financial Officer & Chief Administration Officer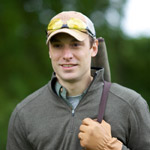 Rob joined Orvis in 2005 as the Vice President, Corporate Controller. In 2008 he was promoted to CFO, and added additional responsibilities in 2010 when he was named COO. In early 2019, he was promoted to CFO/CAO, and today his responsibilities include Finance, Shareholder Relations, Fulfillment & Contact Center Operations, and Real Estate.
Rob started his career in finance as an auditor for Ernst & Young, became the Assistant Controller at Business Express Airlines, and then moved on to Garnet Hill, Inc. where he filled the position of Controller from 1999 to 2005. He graduated from the Whittemore School of Business at the University of New Hampshire in 1996.


Joe Carpenter
Vice President – Retail, UK & Men's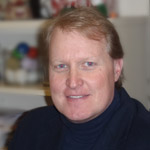 Joe joined Orvis in November 1999 as Director of Retail Merchandising and Inventory. He oversees Retail in the U.S. as well as Orvis UK.
Prior to his current role, Joe was Vice President of Retail/Men's and Men's DMM. Before joining Orvis, he was President/founder of Rift Valley, a men's specialty sportswear brand based out of Atlanta, GA.
Frazier Blair
Vice President – Merchandise Planning and Women's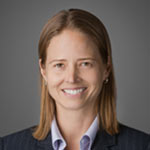 Frazier joined Orvis in November 2005, having spent most of her early career managing and purchasing for retail stores. She was promoted to Vice President General Merchandise Manager in October of 2016 and has served on the Orvis Executive Committee since June of 2013. As VP General Merchandise Manager, she also oversees the Merchandise Operations and Planning functions. Frazier is a graduate of Williams College.
Dave Finnegan
Chief Experience Officer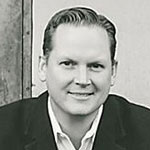 Dave joined Orvis in August 2014 as VP of Technology & Interactive with significant experience in digital innovation and customer insights from Build-A-Bear Workshop in St. Louis, MO, where he was the Chief Information & Interactive Officer. Dave was a board member on the Orvis IT Strategic Forum prior to joining Orvis as an employee. He quickly brought a clear focus to Orvis on the importance of customer-driven experiences. In 2016, Dave took on the Marketing teams in addition to IT, becoming VP of Customer Experience and Digital Direct. In early 2019, Dave was promoted to Chief Experience Officer. Over the last year, those teams have driven profitable growth through all sales channels in addition to an ever-growing customer file and an ever-improving customer experience.


Sandra Rossi
Vice President – Global Sourcing
Sandra is the Vice President – Global Sourcing. She joined Orvis in 2016 as the VP of Sourcing, leading the Sourcing, Technical Design, and QAD departments at Orvis to provide exceptional products that maintain our high standards of quality. In 2019, added Product Design and Development to her responsibilities.
Prior to Orvis, Sandra worked for several outdoor companies, including most recently, Mountain Equipment Coop (MEC) in Vancouver, Canada as the Senior Director of Product. In this role, she oversaw Design, Development, Sourcing, Social Compliance, and Product Sustainability. Prior to MEC Sandra managed the Outerwear Division at Mountain Hardwear and spent 20 years at LLBean working in all aspects of product design and development.
Steve Hemkens
Vice President – Fish, Hunt, Dog & Wholesale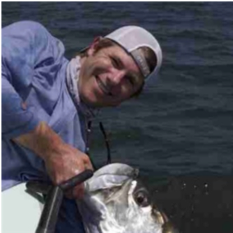 Steve joined Orvis in 2005, as a Product Developer, and was promoted to Merchant, Senior Manager, and Director of various functions in the Rod and Tackle department. Steve was promoted to VP of Rod and Tackle in 2014, overseeing fishing, hunting, travel, and adventures.
Steve is a founding member and the executive sponsor of the 50/50 On the Water initiative, the campaign that aims to inspire women to discover the joys of fly-fishing and break down the barriers that keep them from enjoying the sport. Steve is a graduate of the University of Notre Dame, and a board member of Conservation Hawks.