El Pescador Lodge
Take in the beautiful scenery and the exciting fly fishing on our Belize fly fishing trip.
El Pescador Lodge
Take in the beautiful scenery and the exciting fly fishing on our Belize fly fishing trip.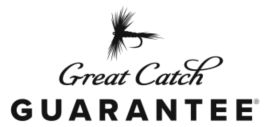 100% customer satisfaction has been our commitment since 1856. It's who we are. If you aren't happy with a product or service, we want to know about it. And we'll make it right.
THAT'S THE ORVIS WAY.
Returns & Exchanges
Customer Service FAQ
Free Standard Shipping on orders of $50 or more!
Free Standard Shipping is valid on orders of $50 or more after promotions and discounts are applied. Shipping applies to standard shipping to a single address in the United States only. Not valid on oversized or special-delivery items.
Have Questions? 
Live Chat is Available
Dan Davala
El Pescador Lodge
(800) 547-4322
Mon-Fri, 9am - 5pm (ET)
orvistravel@orvis.com
elpescador.com
Accommodations:
El Pescador features 14 standard rooms in our main lodge, eight private villas, a restaurant & bar, a gift & fly shop, tour office, a small gym, and three pools on a quiet beachfront location.
Our gracious, mahogany, colonial-style lodge is right on the beach, facing the sea, surrounded by fragrant tropical flowering plants and the whisper of shady palms.
Our villas are two-story, three-bedroom, three-bath homes, designed in a lock-off configuration, which enables you to rent a one, two or three-bedroom villa to perfectly match your individual needs, while ensuring your complete privacy.
Kayak, canoes, and paddleboards are available for complimentary use.
Massages, manicures, pedicures, and facials are available by appointment.
Food & Drink:
El Pescador is an Orvis-endorsed fly-fishing lodge located on the island of Ambergris Caye in Belize. We are easy to get to, English is our official language and we are a safe destination. Belize was formerly British Honduras; the Queen is still pictured on our dollar bills which are pegged at $2 Belize = $1 USD.
Most El Pescador guides are native San Pedranos, born and raised on the island. Many of them have been with us for over 20 years; now our second and third generation of El Pescador guides are in full swing! Our guides' encyclopedic knowledge of this fishery comes from a lifetime dedicated to learning where the fish are and how they behave. El Pescador guides are talented casters and will be happy to provide instruction during your fishing day. We also offer complimentary fly-casting lessons daily on the dock, where we can work of some skills that take time to develop, like a double haul or getting rid of a tailing loop.
The El Pescador "family" is on site to make sure your every need is met. El Pescador is family owned. Most of our staff are blood relatives from a village on the mainland named Valley of Peace. They have become our extended family. We greet our guests upon arrival as honored guests and hope that upon departure, our guests too, are a part of the El Pescador "family."
El Pescador was founded in the early 1970s. We celebrated our 40th anniversary with a total expansion and renovation of our accommodations. We are now able to offer our guests larger, modernized and well-appointed rooms, while still retaining the authentic Belizean colonial feel.
We look forward to welcoming you to the flats fishing experience of a lifetime at El Pescador.
Our goal is to create the best menus using products from our local fisheries and farms. Our chef uses fresh, seasonal local fruits, vegetables, meats, and seafood. All of our breads and desserts are homemade. Please let us know if you have any food allergies or any special dietary concerns, which we will be happy to accommodate.
Breakfast, lunch, dinner and an afternoon snack served daily.
What is Provided:
Packages Include:
The number of nights lodging and days fishing specified in your package
Roundtrip land, air, and sea transfers between Belize City and El Pescador
Hotel tax and sales tax where applicable
Three meals per day and hors d'oeuvres
Local Belizean beverages consumed at our bar (including soda, beer and rum)
Complimentary use of all amenities (pools, wi-fi, kayaks, bikes, etc)
A welcome drink
Gear Recommendations:
We are proud to offer a fully-stocked fly shop, featuring a complete selection of saltwater flies, lines, leaders, tippet, etc. Demo fly and spin-fishing equipment is available free of charge on a first come first serve basis; please coordinate with your Fishing Director and guide regarding your needs. Please bring the gear that you own and allow us to supplement with our demo gear. But, do not feel compelled to purchase new rods and reels for the trip.
Rods: 9 ft fly rods are the norm for flats fishing at El Pescador. Rods in the 7'8 wt range are perfect for our bonefish, 8-10 wt for permit and 10'12 wt are the right choice for tarpon. A lighter bonefish rod (7 wt) is great fun when there is little or no wind and an 8 wt rod has more than enough muscle to deliver a fly in even the stiffest of gales. An 8 wt rod could double as a small permit rod but many anglers prefer to have the larger rod, 9 or 10 wt, rigged up and in the boat because our permit can approach 30+ lbs. The ideal rod for our resident tarpon up to 75 lbs is a 10 wt. But, when fishing migratory tarpon, a 12 wt is needed for the 100'150+ lb fish. Our inventory focuses on Orvis' Helios 3 rods. www.orvis.com
Reels: Should be anodized, corrosion-resistant, saltwater models that will hold a full fly line, plus approximately 200 yards of backing. Reels equipped with high-quality, smooth, drags are essential to prevent break-offs from the blistering runs of a hooked fish. Large arbor reels are recommended as they help pick up line faster and allow the drag tension to remain constant, regardless of how much line is out.
Lines: A weight-forward saltwater floating line is ideal for most of the sight fishing you will encounter. There may be times when an intermediate sinking line or an intermediate sink-tip line is the answer for tarpon or permit fishing. Anglers should also bring along some line cleaning supplies since saltwater has a way of making them sticky after a few days use.
Leaders:
Tarpon
Custom Fly Leader
Leader #1 9' long, straight 60 pound or 80 pound for fish over 70 pounds
Leader #2 9' long, 30 pound class tippet with 60'80 pound bite tippet
Tippet material 60 and 80 pound for bite tippet, 30 pound. for class tippet (flouro or mono)
Bonefish:
Tapered leaders 9' long,12 pound (flouro or mono). We go heavy in case you run into a permit! Tippet material 12 lb
Permit:
Tapered Leaders 10'-12' long, 16-20 pound (flouro or mono)
Tippet material 16 lb, 20 lb
We have a Fly Shop onsite with a selection of special flies that work well.
Tarpon:
Sizes 1/0'3/0.
Tarpon Bunnies 1/0 - 3/0, chartreuse, tan, white, black, purple, olive
Black Death 1/0 - 3/0
Tarpon toads 1/0 - 3/0, chartreuse, tan, white, black, purple, olive
Cockroach 1/0 - 3/0, standard, olive, orange, white (variety)
Deceivers 2/0 - 3/0 various colors, white/red, white/green, black/green
Bonefish:
Bonefish can be found on a variety of flats from six inches deep to six feet deep. Approximately 40% of the flies should have bead chain eyes, 50% should have barbell eyes, and 10% should have plastic eyes or no eyes at all. While fishing over turtle grass, you will want some with weed guards. Sizes 4, 6 & 8 in colors tan, white, orange, pink and olive green with contrast.
Gotchas #6, #8 standard
Crazy Charlie #6, #8 tan, white, pink
Christmas Island Special #4,#6, #8 (various colors)
Clousers #6, #8 (various colors)
Shrimp patterns #6, #8 (various colors)
Small crab patterns #6, #8 (various colors)
Permit:
Christmas Island Special #4, #6 (various colors)
Avalon Fly #4, #6 standard
Shrimp patterns #4, #6 (various colors)
What to Bring:
Belize is a tropical country where the average temperature is 84 F during the day and 75 F at night, year- round. Dress is informal at the lodge so bring light, comfortable clothing. Consider packing the following:
Lightweight rain gear (jacket and pants) for those tropical showers (a MUST June'January)
Bug repellent with deet
Camera, cords, chargers
Cell phone and charger
Laptop or tablet and chargers (lodge has Wi Fi) Sunblock SPF 30+
Toiletries
Prescription meds
Non-prescription meds
Eyeglasses (and spare)
Polarized sunglasses (and spare)
Waterproof boat bag
Binoculars for spotting birds
Mask, snorkel, fins (only available for rent on guided excursions)
Fishing gear as detailed on fishing pretrip info
Hand towel/rag for use fishing
Passport (must be valid for no less than six months after intended period of stay in Belize)
Photocopy of passport (packed separately)
Airline e-tickets
Itinerary with contact numbers
Emergency medical and travel insurance docs
Credit card (EP accepts Visa and Mastercard)
Cash for tips
Hats with brim
Sun gloves
Face protector (Buff or bandana)
Long-sleeved shirts for fishing (SPF fabric, quick-dry)
Long pants for fishing (SPF fabric, quick-dry)
White socks (tops of feet get burned in the boats)
Underwear
Casual pants, shorts
Casual shirts, short sleeve, t shirts
Light sweater or fleece
Bathing suits
Sandals or walking shoes
Season:
Our season is year-round. Bonefish, tarpon, and permit are resident species. https://www.elpescador.com/fishing/calendar
Species:
Regarding light-tackle game fish, few compare to those on Caribbean flats. Here at El Pescador we are able to offer access to arguably one of the most diverse fisheries in the world within a stone's throw to the second largest barrier reef on the planet and surrounded by nearly 400 square miles of pristine flats, we are located in a fisherman's paradise. We look forward to having you experience this incredible fishery with us.
Typical set up in the boats for flats fishing is to have one angler ready to cast on the bow, the guide poling at the stern, and the second angler helping spot fish from the middle of the boat. Teamwork is essential for success. Anglers generally rotate turns on the bow by fish caught or time to be established by the anglers. Your guide may stake out in a likely spot or pole the boat while looking for fish. Once a fish is spotted your guide will generally call time and distance to the location, i.e. bonefish 50 feet 10 o'clock. On the flats we use a clock system to establish direction of the fish, the bow of the boat always acting as 12 o'clock.
Although there are exceptions to every rule in saltwater, flats fishing is typically not a numbers game. This is the most difficult fishing there is and for that same reason it can also be the most rewarding. You have just a moment to make an accurate cast to a moving fish, the wind is blowing, the boat is rocking, the fish are spooky... it's tough! Rather than concentrating on the numbers of fish caught, focus on the individual and unique experiences that each chance at landing a fish has to offer. The 'relationship,' between the angler and each fish the fly is presented to is the backbone to the flats experience, and the main reason seasoned anglers continually return to the salt. Enjoy the interactions with your guide; they are seasoned and experienced anglers most of whom have been raised on Ambergris Caye. All of them spend tremendous amounts of time on the water (El Pescador guides average 250 days guiding per year).
It is important to have realistic expectations. If a grand slam happened all the time, it wouldn't be special. One goal might be to leave a better angler. Enjoy the sun, the birds, the fish, and most importantly, the complete experience. Have fun! On the other hand, El Pescador is the center of the universe for a grand slam; it is a noble, elusive goal and many anglers' dream. It is our mission to make sure you are provided with everything you need for a safe and fun fishing experience that helps to achieve your goals and dreams. We at El Pescador hope you will feel like part of our family when you leave. Sharing the flats with family and friends is some of the best fun we know.
Region/Terrain:
We have a very diverse fishery; the more direction you give your guide and Fishing Director regarding your goals, the better able we will be to fulfill them.
We fish 400 square miles of inshore, shallow water sight-casting flats from the Mexican border in the north, to Belize City in the south, to the barrier reef in the east, and to the Belizean mainland in the west. The good news is that we have 400 square miles of water to fish; the bad news is we have 400 square miles of water to be fished which can mean long boat runs to the further flats.
Bonefish and permit flats begin at our front door, while tarpon flats begin 30 minutes away. Fish seem to be a bit easier to catch in more remote areas. Our guides have unlimited gas budgets so they may take you wherever they think your best fishing opportunities will present themselves. Tarpon flats typically require the longest runs, some can be 1.5 hrs away. Bacalar Chico National Park and Marine Reserve (BCNPMR) is protected and part of UNESCO World Heritage Site on the northern part of Ambergris Caye. It is a great fishery and takes 1'1.25 hours to reach the nearest border of the park. If you do not want to take the time to reach these further flats, please let your guide know while you are making your plan for the day that you would like to fish closer to the lodge.
The three targeted flats species; tarpon, bonefish, and permit share very similar traits and feeding habits. They are all fantastic fighters and each species poses its own challenges with hooking and landing. Average bonefish are in the one to three pound range with a large bonefish around five pounds and a trophy bonefish being seven to 8 pounds. Bonefish can be found in large schools and as singles or in pairs. On average, permit are in the five to eight pound range. However, some larger permit (15'30+ lbs) are found as singles and in pairs as well. We have two types of tarpon; resident, that live here year round and migratory tarpon that arrive in May/June and depart in September/October annually. Our 20'75 lb residents are found on the flats 12 months of the year, while the migratory tarpon 'the BIG GIRLS' are primarily found in the southern part of the fishery during the migratory mouths and can reach 100'150+ lbs. Our resident juveniles (under 20 lbs) are found year-round in mangroves lagoons.
Although these three species are our primary targets at El Pescador, there are countless other species that are worth targeting on the fly or with conventional tackle. There are seemingly endless supplies of snappers and grunts, barracuda, snook, ladyfish, groupers, six different species of jacks, cobia, triggerfish, and on and on.
Typical Weather:
Belize is a tropical country where the average temperature is 84 F during the day and 75 F at night, year round. Between June and January, we have tropical showers.
Other:
We offer one room that is handicapped-accessible.
There is wi-fi at the lodge.
Belize is proud to have been the first country in the world to protect bonefish, tarpon, and permit as catch-and-release species. The legislation states that 'bonefish, permit, and tarpon may not be possessed by any person or establishment in Belize, except in the act of catch and release.' The proceeds from your fishing license go towards enforcement of this Law and protection of our fishery. The cost is US $10 per day, US $25 per week or US $50 per year/per angler. No license is needed for those under the age of sixteen. These may be purchased at the front desk. Thank you for your support. The Catch and Release legislation is a testament to Belize's longstanding dedication to the protection of the country's wild and marine life. Over 40% of the country's natural resources have been dedicated to preservation efforts. From the creation of Cockscomb Basin Wildlife Sanctuary, the first and only jaguar sanctuary in the world, to the dedication of Hol Chan Marine Reserve, the country has shown its strong commitment to conservation of natural life.
Additional Activities:
We offer many non-angling activities such as snorkeling, scuba diving, catamaran sails, trips to Maya ruins, cave tubing, zip lining, massages, paddle boarding, and bike rides, to name a few. The front desk can help you organize these upon arrival.
Reservations, Deposits & Payments
The deposit is 50% of the trip price unless stated differently in the trip proposal and materials (trip planner and confirmation email). In some cases, deposits are non-refundable, this depends on the destination and will be clearly noted in the trip proposal and materials as well. Deposits may be made by check or credit card: Visa, MasterCard, American Express or Discover Card. The balance of the trip cost is due 90 days before departure, except where specified differently on individual itineraries. The balance will be charged automatically to the credit card used for the deposit, unless otherwise specified. Any changes made to the method of payment after the final balance has been collected are subject to processing fees.
A reservation form and release are required prior to departure.
All prices must be paid in U.S. dollars. Deposits are not transferable from one trip to another.
Prices quoted are based on foreign exchange values and tariffs currently in effect and prices are subject to change. Orvis Adventures reserves the right to adjust prices accordingly until the time of departure.
Planning information
When your reservation is confirmed, you will receive planning information to guide you through trip preparations. Details about arrival and departure, clothing and equipment, trip cancellation insurance, pre- and post- trip extensions, visas and documents and activities are included in the planning information.
Cancellation and Refund Policy
Although cancellation fees may be higher for some trips (stated in the trip proposal and materials), the following minimum cancellation fees will apply:
| | |
| --- | --- |
| Days Prior to Trip | Fee |
| + 90 days | $300 per person |
| 89 days or less | 100% of cost |
For trips that include an Orvis gift card or Orvis merchandise, the retail value of the gift card or merchandise is non-refundable upon delivery. Cancellation fees cannot be waived for any reason, including health, business or personal emergencies, or weather.
We strongly urge you to purchase trip cancellation insurance.
No refunds will be made for unused portions of a trip, including late arrival or early departure. Guide fees and hotel costs are not refundable if unused as outlined in the itinerary. Orvis reserves the right to modify an itinerary due to circumstances beyond our control. In the unlikely event that Orvis must cancel a tour, all payments received to date will be refunded, which constitutes a full settlement.
Orvis is not responsible for expenses incurred in preparation of any canceled trip, including airline tickets and visas fees.
Cancellation Insurance
Your planning information includes information for travel insurance covering cancel for any reason, cancellation for medical reasons, trip delay, medical expenses, lost baggage and medical evacuation. We urge you to obtain this coverage.
Share policies
Trip prices are based on double occupancy. Single rooms & cabins are limited. If you request a single room, a single supplement will apply as noted in the itinerary. We will confirm the single room as early as possible, but in some cases it may not be earlier than 30 days prior to the trip. If you request a roommate, we can usually pair you with another guest of the same gender, and no single supplement will apply. If you request a roommate, and one is not available, we will only charge you the single supplement if required by the lodge or facility used in the trip.
Children under 18 must share a room with a parent or other family member. In some cases this may be waived.
Passports and documents
International trips require a passport. Check your passport early and make sure it has six months validity at the time of travel. A visa is needed in some countries and we will send you complete details and instructions.
Arrival and Departure
Group transfers from a central location such as an airport are described in the itinerary, and are included in the land cost.. Transfers are not included in the land cost if you arrive early or leave after the scheduled departure day.
Equipment & Clothing
You will receive a detailed list of appropriate gear with your trip planning information.
Airline reservations
The land cost of your trip does not include airfare.
Limitation of liability
This section defines Orvis Travel's responsibility with regard to all travel arrangements made by Orvis Travel, including individual travel and pre- and post- trip extensions. Please read it carefully.
Upon sending your deposit to Orvis Travel, you acknowledge that you have read and understand all the terms and conditions outlined here, and agree to be bound by them.
All trips that involve outdoor sporting activities such as shooting or fishing, or travel through remote places by vehicle, boat, small plane or on foot, put you at risk for accidents and serious injuries in the normal course of the activity. That is the nature of travel to such destinations and you acknowledge that you accept these hazards as a condition of participation.
Orvis Travel, its Owners, Employees, Associates and Agents give notice that they act only as the agent for the owners, contractors and suppliers providing means of transportation and/or other services and assume no responsibility howsoever caused for injury, loss or damage to person or property in connection with any service resulting directly from: acts of God, detention, annoyance, delays, expenses arising from quarantine, strikes, thefts, pilferage, force majeure, failure of any means of conveyance to arrive or depart as scheduled, civil disturbances, terrorism, government restrictions or regulations, and discrepancies or changes in transit or hotel services over which it has no control. Reasonable changes in the itinerary may be made where deemed advisable for the comfort and well-being of the passengers.
Baggage and personal effects, including items purchased, guns, fishing equipment or sporting goods are the sole responsibility of the owners at all times and no employee/agent of Orvis Travel, its subsidiaries, affiliated or associated companies is authorized to accept these for storage, safekeeping, or transportation.
bvseo_sdk, dw_cartridge, 21.1.0, p_sdk_3.2.0
CLOUD, getReviews, 0ms
reviews, product
bvseo-msg: SEO SDK is disabled. Enable by setting seo.sdk.enabled to true. SEO SDK is disabled. Enable by setting seo.sdk.enabled to true.