Three Rivers Ranch, ID
Orvis-Endorsed Fly-Fishing Lodge in Warm River, Idaho.
Three Rivers Ranch, ID
Orvis-Endorsed Fly-Fishing Lodge in Warm River, Idaho.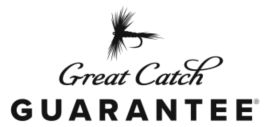 100% customer satisfaction has been our commitment since 1856. It's who we are. If you aren't happy with a product or service, we want to know about it. And we'll make it right.
THAT'S THE ORVIS WAY.
Returns & Exchanges
Customer Service FAQ
Free Standard Shipping on orders of $50 or more!
Free Standard Shipping is valid on orders of $50 or more after promotions and discounts are applied. Shipping applies to standard shipping to a single address in the United States only. Not valid on oversized or special-delivery items.
Have Questions? 
Live Chat is Available
Lonnie Allen
Three Rivers Ranch
208-652-3750
208-652-7819
info@threeriversranch.com
threeriversranch.com
P.O. Box 856
Warm River, ID 83420
Lodging, Meals, and Accommodations:
Three Rivers Ranch offers fine dining with an authentic taste of the west. The historic 100-year old lodge dining room provides an intimate setting, where guests will be delighted with each delicious meal. Decorated with western antiques, an old mahogany bar, and comfortable overstuffed sofas, you will feel right at home sharing stories from your day on the river while making new friends.

Breakfast is sure to start your day of right – pancakes, sausage, eggs to order, a variety of cereals, homemade granola and fresh fruit, homemade pastries, and of course juice, tea and coffee.

Our delicious gourmet lunches are prepared daily and packed for you and your guide each morning. Lunch is enjoyed riverside at the picnic table and chairs your guide will provide.

After a spectacular day on the river, you can unwind over delicious hors d'oeuvres during cocktail hour. The comfort of the lodge will relax you as you reminisce about your day and marvel at the beautiful scenery. Dinners are served family style on fine china and good wine is poured freely. From prime rib and rack of lamb, to organic cheese ravioli in vodka sauce, each gourmet meal is sure to be delicious and abundant. All desserts are made from scratch and are considered by some dessert lover's, a work of art!

Parties also have the option of dining well after dark, which should come as welcome news to sportsmen who enjoy fishing evening rises uninterrupted.

Among the highlights of the week is an outdoor barbecue where guests, guides, staff and family mingle under an Idaho sunset while overlooking the Robinson Creek and the pristine canyon.

Private Cabins
Guests stay in one of seven log cabins under shade trees along Robinson Creek, a fine trout stream in its own right. All cabins have porches for lounging, are furnished with western antiques, are carpeted, and have comfortable beds and electric heat.

Robinson Lodge
Located across Robinson Creek is a separate guest facility, Robinson Lodge. It is equipped with four private guest rooms, two with balconies overlooking Robinson Creek with spectacular views. Complete with full kitchen, large gathering room with western antiques, pool table and large front porch, it is suitable for groups of 6-8. All meals are still served in the main lodge, however upon special request, we can arrange for your group to enjoy private dining.
What is Provided to Customer:
Our All-Inclusive Fly-Fishing Packages includes all meals, cocktails, lodging, guided days and complimentary shuttle from local airports to and from the ranch. Air transportation, gratuities, and taxes are not included. We do offer complimentary fly-fishing instruction upon arrival when requested. We can also accommodate non-anglers in your party and are happy to help plan sightseeing excursions or activities should they choose.
What Should Customers Bring?
Three Rivers Ranch provides an exclusive fully stocked fly shop for our clients, with custom tied flies by Three Rivers Ranch guides.

FLY ROD: A 9-foot 5-weight (Mid or Tip Flex) rod will cover all the angling conditions you might experience at Three Rivers Ranch. Some guests also like to bring an extra fly rod for backup use or for windy days or smaller creeks, in this case a 4- or 6-weight fly rod would work.

REELS: A single action reel capable of holding at least 75 yards of 20lb. test Dacron backing will work perfectly. We recommend Mirage Large Arbor Reels.

FLY LINES/LEADERS: For all fishing we recommend a double-taper or weight-forward floating fly line in an appropriate weight for the rod and reel. Some guests like to bring an extra spool with sink tip line for streamer fishing.

The best all-round leader for western trout waters is a 9-foot, 3x or 4x. We recommend three spools of Orvis Super Strong material: 3x, 4x and 5x, which can be purchased at Three Rivers Ranch if your supply runs out.

FLIES: Many of the hatches you'll encounter at Three Rivers Ranch can be imitated with general patterns that approximate the basic shape and size of aquatic insects endemic to the region's waters. Three Rivers maintains a well-stocked selection of flies.

WADERS: Floating from drift boats, catarafts, and wading are featured at Three Rivers Ranch; therefore, chest waders are essential to fully enjoy the fishing opportunities you'll come across, especially in the spring and fall. For warmer weather, having a good pair of wet-wading sandals is important. We recommend Orvis Silver Sonic Waders.

CLOTHING: Dress at the Ranch is informal; however, it is suggested that you change from your fishing clothes into casual attire for dinner. Sport coats and dresses are not necessary attire for dinner. Idaho weather is variable throughout the season, particularly during June and September, so we suggest layering clothing to accommodate sudden temperature shifts. Day temperatures may be quite cool in the morning, stay in the 50s; and in the warm afternoon, perhaps in the 80s. Nights are generally cool.

ANGLING ACCESSORIES:
Dry-fly Floatant
Snips & Forceps
Rain Jacket
Suntan Lotion
Fishing Hat
Sunglasses
Insect Repellent
Sample of Typical Itinerary:
There is no guided fishing scheduled on the day of arrival, but guests can fish independently on Robinson Creek and the Warm River, both of which flow through the ranch property. Following dinner the first night of your ranch stay, Lonnie Allen (or the acting host) will brief you on the fishing conditions, daily schedule, and your fishing options for the week. Most parties split their time between wading and floating; personal preferences can be accommodated if, for example, you'd prefer to either wade or float exclusively. At the end of the fishing day or the following morning, your guide will discuss the next fishing session.
Meal hours are scheduled; however, if fishermen want to take advantage of early-morning or late-evening hatches, the ranch is flexible and special meal hours can be arranged. Normally, breakfast is served between 8-9 a.m., leaving shortly thereafter for the river and returning by 6-6:30 p.m. to freshen up before cocktails (approximately 7 p.m.), followed by dinner.
During your stay, you will fish diverse waters that run the gamut from small, meandering steams such as Robinson Creek and Warm River, to America's largest spring creek, the Henry's Fork of the Snake River. In addition, you may find yourself fishing famed, brawling rivers such as the South Fork of the Snake, Madison, the Fall River, the Teton River, and the waters of Yellowstone Park; also, Henry's Lake, Island Park Reservoir, Hebgen Lake, and other lakes. Each river will dictate its own fishing mode: in river drift boats, or walking and wading.
We also offer an optional South Fork of the Snake River Outpost Camping Trip.
On-site Activities:
Guest at Three Rivers Ranch can enjoy fly fishing from Robinson Creek, Warm River, and the Henry's Fork of the Snake. You can also enjoy a relaxing massage, nature walk in Targhee National Forest, spot some of the nearly 232 species of birds and 62 species of flowering plants in the area, or simply sit and enjoy listening to the river on your cabin porch.
Off-site Activities:
We are within easy driving distance to world-renowned attractions including Yellowstone National Park, Grand Teton National Park, Jackson Hole, Wyoming, and Mesa Falls You can fulfill all of your vacation needs right here. Whether you're here for fly fishing, upland game hunting, camping, or any other outdoor activity, you can find an abundance of things to do in Eastern Idaho's Yellowstone-Teton Territory.
Regardless of the season, there is something for everyone. From hiking and biking open trails, to fly fishing pristine rivers to gliding down the ski slopes, nature awaits you. Or, visit one of our many other tourist attractions such as an Indian reservation, one of Idaho's famous national parks or historical museums. Take in a performance and dine at one of our delectable eateries. This land is your land - an area for all who love nature's beauty, culture, and history. Come visit Three Rivers Ranch - we guarantee you a trip of a lifetime.
Date Range:
The Lodge is open from May 19 to November 1. However, Fly-Fishing Day trips are offered year round.
Species You Fish for by Season:
Expect to catch brown, rainbow, Yellowstone cutthroat, brook, and even the occasional whitefish.
Region/Terrain Where You Fish:
All told we are licensed to guide fly-fishing guests on more than 16 legendary trout streams including the Henry's Fork of the Snake, South Fork of the Snake, Teton River, Gallatin, Bechler, Warm River, Robinson Creek, Yellowstone, Firehole, Henry's Lake, Hebgen Lake, and many more tributaries of the Henry's Fork Drainage. The options are endless. Your guide will coordinate your weekly schedule so that you can cover the most productive stretches where prolific hatches tease trout to the surface and the conditions are best.

The Henry's Fork of the Snake
We are blessed to be near one of the most famous trout streams in all of the United States. The Henry's Fork encompasses 1.7 million acres and over 3,000 miles of rivers, streams and canals in eastern Idaho and western Wyoming. Here, you will find some of the finest fishing in the entire United States. The Henry's Fork is a tremendous dry-fly fishery loaded with many species of trout, large wild rainbows, and the ever elusive brown. The river flows through gentle flowing ranch land, timber covered canyons, and spring creek like sections, with tributaries that are spectacular fisheries in their own right.

The South Fork of the Snake
Few rivers in America can provide a fly-fishing experience like that of The South Fork of the Snake River. We fish roughly 62 miles of the South Fork, from the Palisades Reservoir to the confluence of the Henry's Fork near Menan. Below Palisades Dam begins the stretch of the river, referred to as the "South Fork". The South Fork of the Snake boasts 5,177 fish per mile, which makes it one of the most productive Blue Ribbon Rivers in the country.

The Teton River
The Teton River is an 81.5 mile-long tributary of the Henry's Fork of the Snake River. It drains through the Teton Valley along the western side of the Idaho-Wyoming border. Its location along the Teton Mountain Range (near Jackson Hole, WY) provides the river with more rainfall than many other rivers in the region.

The Teton River provides some of the best fly fishing for both the beginner and the advanced angler. The fish consist of rainbow, cutthroat, hybrid cutt-bows, and brook trout; which grow quite large in the Teton River due to the prolific hatches occurring throughout the spring and into the fall.

Because of the many springs that feed into the Teton, the river maintains a near constant temperature in the upper stretch. This makes ideal conditions for great hatches. When the water temperature does not vary much, the mayflies, caddis and stoneflies can continually reproduce, resulting in big fat fish and happy anglers.
Typical Weather by Season:
Winter: November - March
Our water year greatly depends on the snowfall in the high country. In 2010 Warm River & Island Park had roughly 17.85 feet or 214" of snowfall & in Ashton there was 6.75 feet of snowfall.

Spring: April - June
Snow will slowly start melting in the lower valleys in March and April, but snow regularly falls in the high country. Fishing can be incredible before the major runoff; this is typically in April and May. By late May in a typical snow year, the majority of the snow has melted and the rivers are full. By June, the weather is perfect, the rivers are fishing, and life is beautiful.

Summer: July - August
Summers can be relatively short, but very beautiful and mild. Temperatures can reach 100 degrees; however, the average temperature is in the high 80's. Fishing is typically great in every river, lake, and spring creek around the area. Those of you that enjoy hiking, camping, and fishing in Yellowstone National Park, Teton National Park, and in the high backcountry will enjoy the weather and the lack of snow above 9000 feet.

Fall: September - October
Autumn in Idaho is breathtaking. The trees are colorful, the water is low, and the fishing is excellent. Fall brings the time of year we like to call "Indian summer". The nights are cold and you can have some mornings with frost, but the days are warm bringing temperatures above 70 degrees. In any Rocky Mountain fall weather, the need to dress in layers is very important and makes life a little more comfortable.
What airports are closest to Three Rivers Ranch?
The closest commercial airports are the Idaho Falls, Idaho (IDA), Jackson Hole, Wyoming (JAC), and West Yellowstone, Montana (WYS).
Clients also frequently arrive by private aircraft to Driggs-Reed Memorial Airport, which is a C-II airport; as well as Idaho Falls Airport using Aeromark, Inc. a full service FBO.
Transportation to and from Three Rivers Ranch from local airports is included in your package price.
Are gratuities included in my package price?
No. Guide gratuities are typically $50 - $100 per rod per day of fishing. We kindly suggest a 5% to 10% gratuity of your total package price for your staff.
What is not included in my package price?
Air transportation; fishing license; fly shop purchases; alcoholic beverages beyond dinner cocktails; gratuities; Idaho sales & convention tax; telephone calls; or other items of a personal nature.
bvseo_sdk, dw_cartridge, 21.1.0, p_sdk_3.2.0
CLOUD, getReviews, 0ms
reviews, product
bvseo-msg: SEO SDK is disabled. Enable by setting seo.sdk.enabled to true. SEO SDK is disabled. Enable by setting seo.sdk.enabled to true.