"Sandanona is my second home. It just feels comfortable, it always has," says Andrew Johnson, Orvis Sporting Clays Manager, who maintains all three Orvis clay courses to the highest of standards.
Step inside the historic lodge and its richly textured past comes alive. In the original lodge, with its stone fireplace, well-worn wood floors, leather couches and chairs, and wood-paneled walls, you can almost hear the generations of stories that have been told around that hearth.
But don't let the historical grounds distract you, what really makes Sandanona special are the trappers, a team of instructors & guides who accompany each group of shooters on every round of the 20-stand sporting clays course. It's their job is to show you the lay of the land, ensure gun safety, pull the clays on command, offer advice when asked, and keep you loose and entertained with wisecracks and stories.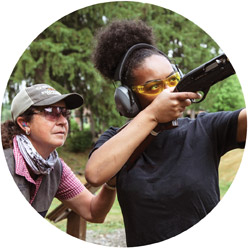 Situated in Millbrook, NY, Orvis Sandanona is a place where the traditions of the field and the hunt are held in the highest regard. It is the oldest permitted shotgun shooting club in the country. The main lodge was built during the presidency of Thomas Jefferson, and, using its richly textured past as a foundation, Orvis Sandanona has built a thriving, modern sporting-clays shooting ground that is consistently ranked among the very best in the nation. Sandanona is open 363 days a year.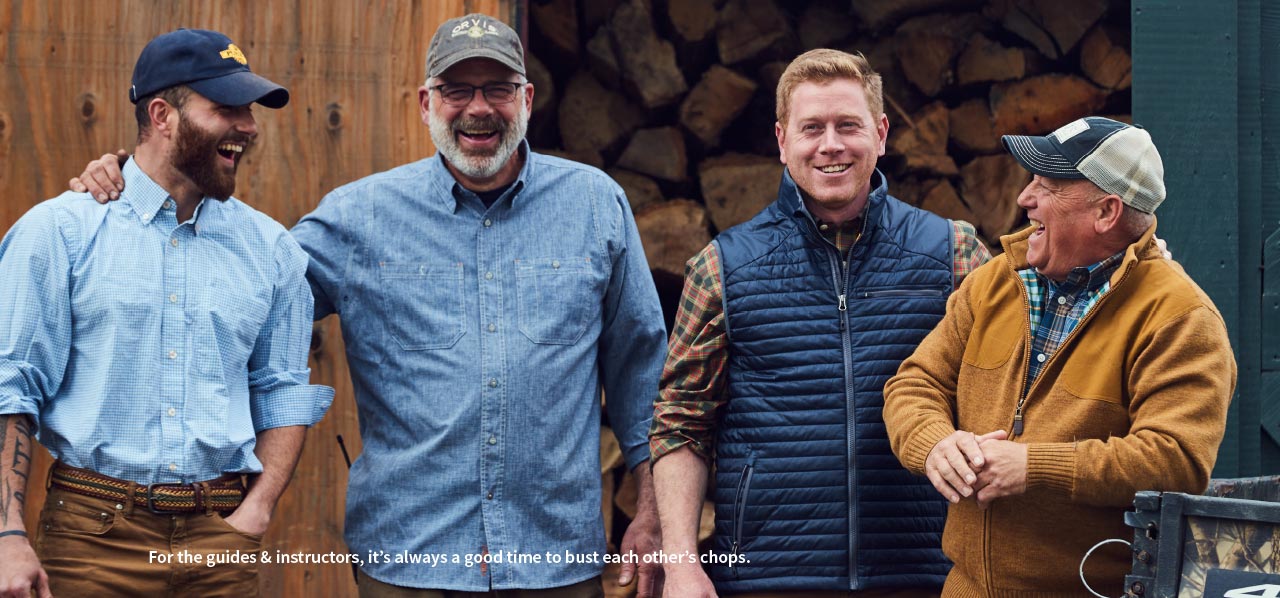 New to the Sandanona team in 2020 is Chief Shooting Instructor Paula Moore, who brings with her twenty-five years of experience coaching, instructing, and competing at the national level. What truly sets Paula apart is her natural ability to connect with her students. She loves bringing new shooters into the game, working with high-level competitive shooters, and training other instructors. "Shooting is my passion, so being able to introduce new people to shooting is pretty much a dream job."
"This is your office," says Shooting Instructor Andy McDermott, gesturing to the surrounding woods. "You're outdoors. You're shooting. You're with the dogs. Doesn't get better than that."
For all of them—instructors, trappers, and guides—sharing their passion for the outdoors with customers is one of the most satisfying parts of their profession. "I get to share my love of the outdoors, this lifestyle, and the sport every day," says McDermott. "It's fun to be a part of what is often the beginning of a new hobby for someone. Something which they can share with their friends and family, and always have a reason to get together and spend some time outside."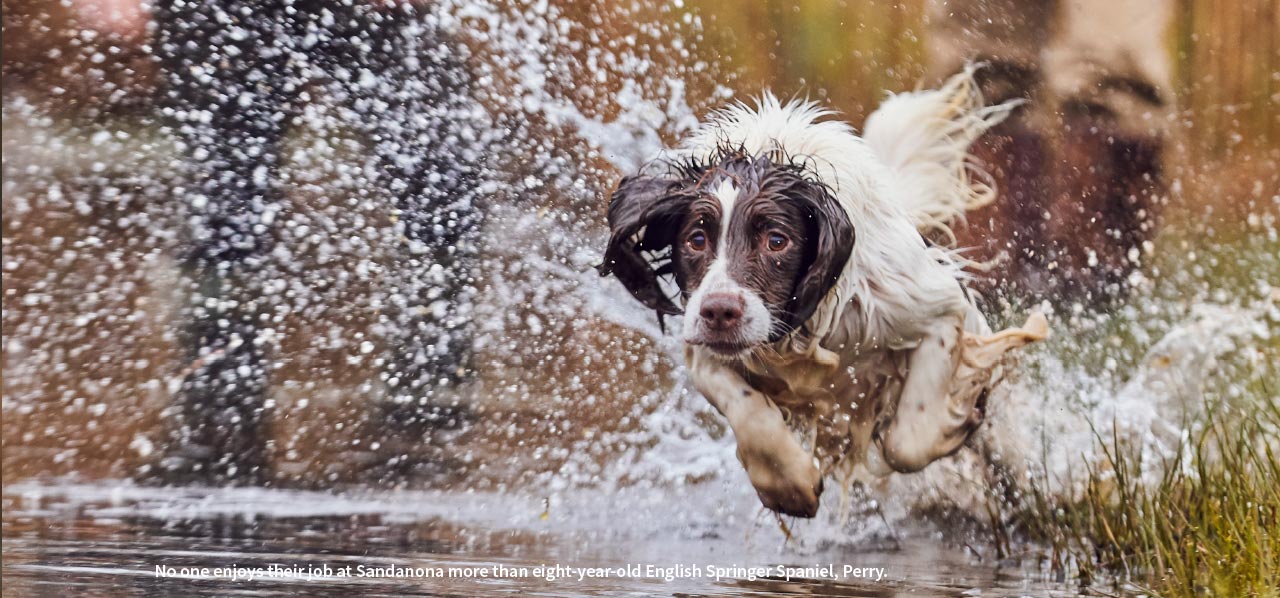 Hang out with this group for just a few minutes and you'll sense how well they get along. "We're a close-knit family," says Kaiser. His dad, Jeff Sr., who is retired from the LaGrange (NY) Fire District, says the bond he and his fellow trappers share reminds him of the firehouse where the crew is your family. Though they maintain a busy schedule, they take time on Thursdays to shoot together, smoke cigars, and bust each other's chops.
"The staff here is like an extended family," says McDermott, who filled a table at his recent wedding with fellow trappers. "We spend an enormous amount of time together and we have a very tight team. Almost everyone fills multiple roles in a given day. We have a shared love of the outdoors, and our enthusiasm and cooperation allow us to provide a seamless and pleasurable experience for our guests. But only because of how well we work together."
Sandanona may be the oldest, most respected shooting institution in the country with inviting history and immaculate grounds, but it's the welcoming staff who love their work that make the experience here feel as fresh and satisfying as the day it opened its doors.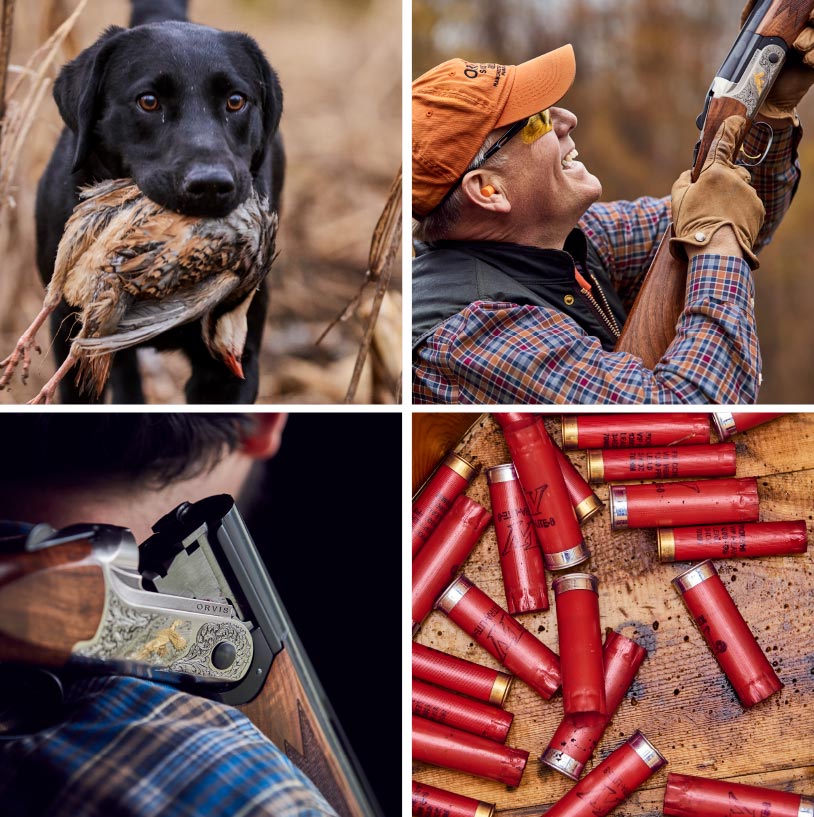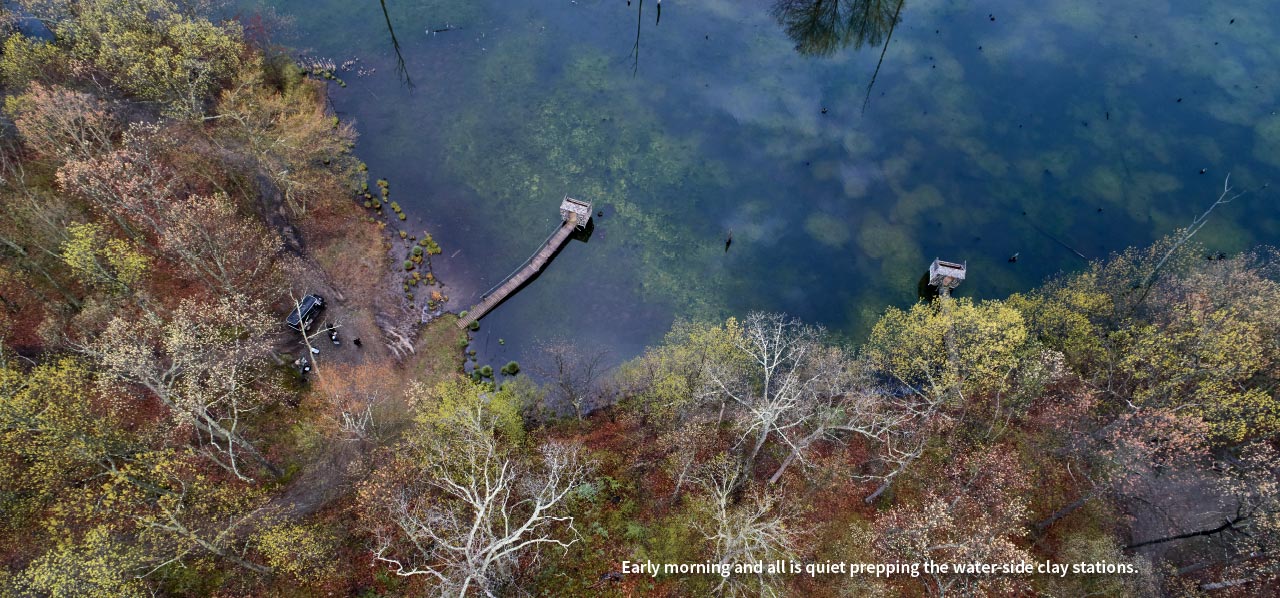 Andy McDermott
Shooting Instructor
"Teaching people to shoot is an exhilarating job," says Andy McDermott, who grew up fishing and hiking in the Hudson Valley. At age 18 be began guiding outdoor adventures in the White Mountains; by 19 he was trapping weekends at Sandanona while attending college. He pursued a career as a medic, but could never quite get trapping and shooting instruction out of his system. He finally returned to Sandanona to do what he loved most: teaching others his passion for shooting. "This is your office," says Andy, gesturing to Sandanona's acres of woods. "You're outdoors. You're shooting. You're with the dogs. Doesn't get better than that."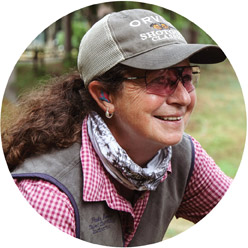 Paula Moore
Chief Shooting Instructor
& Gun Room Manager
Sharing her love for the sporting life comes naturally to Paula Moore. So of course, she was eager to join the Sandanona team this spring as the Chief Shooting Instructor. Her well-deserved reputation for both her technical skill and her enthusiastic and approachable disposition make her an exceptional teacher. Paula is also an accomplished competitor. She was a nine-time NSCA All-American, a five-time member of NSCA Team USA, three-time World Side-By-Side Champion, six-time New York State Sporting Clays Champion, and three-time Zone 1 Champion.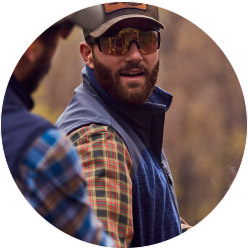 Jeff Kaiser Jr.
Upland Coordinator
A fourth-generation fan of Orvis, Jeff Kaiser, Jr.'s primary task is making sure the grounds at Sandanona are neat and possess the "wow" factor customers expect. While he spends much of his workday in the fields, he's always ready to head in and assume his other role as a trapper. Walking and talking with shooters as they make their way around the course, he finds especially satisfying. He enjoys passing on the skills, etiquette, and history of the sport. "A lot of people are surprised by the sporting nature of clays. It's not just about shooting guns," says Jeff. "It's about the sport within the sport."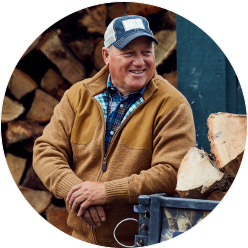 Paul Romano
Trapper
You won't find a more personable or excited trapper than Paul Romano. It's the most fun he's ever had on the job and it shows. After spending 40 years working for Xerox in New York City, he was looking for something completely different. His first trip to Sandanona convinced him instantly that this is where he wanted to be. "The first time I drove out here and went over the bridge that leads to the lodge, I said, hire me, I'll do anything. Just getting to be out here, enjoying this, and being with the customers all day. It's fun. I don't consider it a job."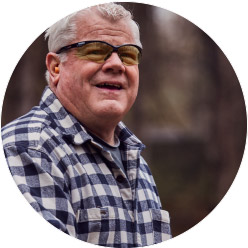 Dave Morrison
Trapper, Fly-Fishing Instructor
A registered fly-fishing guide, Dave Morrison says he jumped at the chance to work at Sandanona. Originally hired as a fly-fishing instructor, it wasn't long before he expanded to working as a trapper on the sporting clays course. After years working as a heavy equipment operator, he especially enjoys the interaction with people who are here to learn to fish or break clays. "There's something very rewarding when someone implements your suggestion and it works," says Dave. "The smile you get signals that you've done your job!"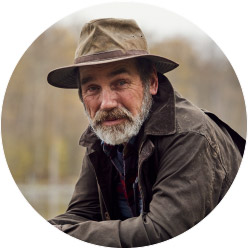 John Knuffke
Trapper
One of Sandanona's most requested trappers, John has been welcoming and guiding shooters for over two decades. Maybe it's the years he worked for New York State as a caretaker for the disabled or that he grew up hunting and fishing in Dutchess County, home of Sandanona, but his gentle nature and local knowledge have made this veteran of the 82nd Airborne Division a customer favorite. The feeling is mutual, as John loves the interactions with customers as much as he does teaching them to shoot.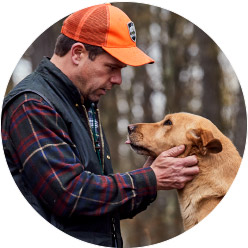 John Carpenter
Upland Manager, Dogs, Trapper
You might say the work at Sandanona is music to John Carpenter's ears. Though he grew up upland hunting and fly fishing, John took a "20-year hiatus" to pursue a career as a musician in major American cities. Burned out of the music industry, he couldn't wait to get back to the outdoors. As Upland Manager, he says every day is a bit different. "I am part farmer, builder, hospitality worker, administrator, dog trainer, and occasional upland guide," says John. One thing that doesn't change is his love of working with the dogs.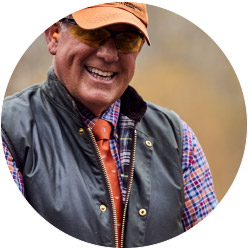 James Yeager
Trapper
Born into a fly-fishing family, James Yeager has had a fly rod in his hand as far back as he can remember. He not only works as a trapper at Sandanona but also as a shooting instructor and fishing guide. A trapper for a dozen years now, he loves teaching and says he learns something new on the job every day. But nothing quite beats days on the water and with his four-year-old yellow lab, Jack.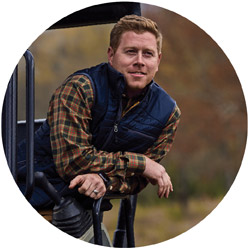 Andrew Johnson
Sporting Clays Manager
Andrew grew up hunting in the Adirondacks with his uncles and stepfather. "The camaraderie brought the most joy." He continues to value the unique companionship and community familiar to the sporting life at all three Orvis shooting facilities where he works, especially Sandanona, a place he has called his second home since 2004. "I have developed great relationships with both those I work with and customers. Sandanona seems to do that to everyone. The minute you walk through the door, you are greeted with a smile (under the mask) and a friendly hello asking how the family is or how your dog is."