Hunter's Field Shooting Zones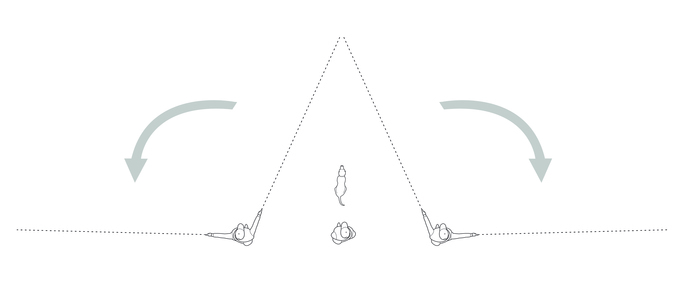 Illustrations by James Daley, offered courtesy of Rizzoli Publishing. Text and diagrams excerpted from The Orvis Guide to Upland Hunting by Reid Bryant.
From a perspective of field shooting safety and etiquette, two hunters who are sharing a day afield should observe certain zone of fire protocols. When hunting in tandem with a dog and handler between, it is critical that shots are only taken at a height above the horizon, and within the appropriate 'zone' for either left or right side hunter as shown in the diagram. Shots taken behind the line of hunters and handler, as well as shots that 'cross' the center line, are generally considered unsafe and/or poor form.