Board Of Directors
Marka Hansen · Chair Of The Board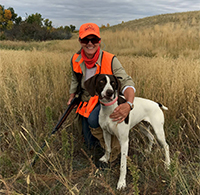 Marka Hansen lives for adventures on the water and on land with her family and her Orvis dog. She believes the Orvis vision to inspire the world to love the adventure and wonder in nature can make people's lives and the world better.
Marka's specialty retail career spans more than 25 years, starting at Robinson's department store in 1977, where she held positions in Women's and Men's before joining Banana Republic in 1987.
A significant portion of her career was with the Gap and Banana Republic, including four years as President of Gap North America from 2007 to 2011 and four years as President of Banana Republic from 2003 to 2007. She also held the position as head of Human Resources for Gap Inc from 2000 to 2002 and led Gap Brands International expansion from 1993 to 2000. Since leaving the Gap, Marka has been a Director at Stitch Fix since 2004 and J.Jill since 2014.
Roger N. Farah · Vice Chair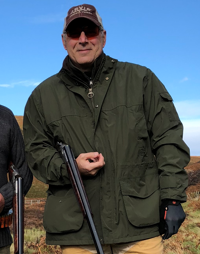 As an avid wingshooter, Roger Farah found Orvis through our Sandanona Shooting Grounds in upstate New York. He is a strong believer in the Orvis brand and the impact it can have on the lives of our customers.
Roger became a director of Tiffany & Co. in March 2017 and was elected Chairman of the Board effective in October the same year. He served as the Co-CEO of Tory Burch LLC from 2014 to March 2017, when he transitioned to the role of Executive Director, which he held through December 2017. He also served as a member of the Board of Directors of Tory Burch LLC from 2014 to 2017.
Prior to Tiffany & Co., he served as President and Chief Operating Officer of Ralph Lauren Corporation from 2000 to 2013 and as Executive Vice Chairman from 2013 to 2014. He was a member of the Board of Directors of Ralph Lauren Corporation from 2000 to 2014. Prior to joining Ralph Lauren Corporation, he served as Chairman of the Board and CEO of Venator Group, Inc. (now Foot Locker, Inc.), as President and Chief Operating Officer of R.H. Macy & Co., Inc. and as Chairman and CEO of Federated Merchandising Services.
Roger currently serves on the Board of Directors of The Progressive Corporation and CVS Health. He also served as a non-executive director of Metro Bank PLC from February 2014 until March 2020.
He holds a B.S. in Economics from the University of Pennsylvania, Wharton School of Business.
Perk Perkins · Orvis Company Owner & Board Member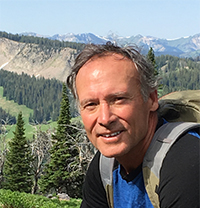 Perk is an avid outdoor enthusiast and pursues fly fishing, wingshooting, canoeing, XC skiing, bird watching, diving, sailing and hiking.
He joined Orvis in the family business in 1977 and held positions in nearly all areas of the company until November 1992 when he was named CEO. He led the company as CEO from 1993 until 2018, growing the business from $88 million to $375 million.
Perk's legacy at Orvis was the development of a renowned business culture built around clear core values, particularly the family's commitment to conservation driven by his mantra "If we are going to benefit from our natural resources, we must be willing to act to protect them." He has walked his talk by committing time to numerous conservation boards such as The Nature Conservancy, World Wildlife Fund, Trout Unlimited, Greater Yellowstone Coalition and the Cornell Lab of Ornithology. In recent years his conservation focus has turned to regional watershed boards in the Northern Rockies including Clark Fork Coalition, Sun River Watershed Group, Snake River Fund, Protect our Waters – Jackson Hole.
Dave Perkins · Orvis Company Owner & Board Member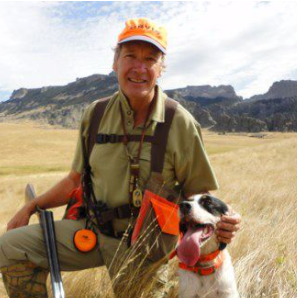 David is an avid angler and wingshooter and travels extensively in the pursuit of wild fish and birds with a dog or two by his side.
He joined Orvis in the family business in 1979 holding numerous positions in the company from Fly Fishing Instructor to Rod and Tackle Lead to Orvis' Executive Vice Chairman.
David led the retail expansion and development of Orvis Adventures, Schools, Endorsed Lodges, Outfitters and Guides, culminating in a network of over 500 of the best guides and teachers to help anglers and wingshooters learn and grow in the pursuit of their passions. This work also led to Orvis expansion into international travel and the Sandanona Shooting Grounds.
Like his father, Leigh, and brother, Perk, David is deeply committed to giving to back to protect fish and bird habitat, serving on the boards at the Ruffed Grouse Society, National Fish and Wildlife Foundation, Tall Timbers, the Theodore Roosevelt Conservation Partnership, Bonefish Tarpon Trust, and Wood River Land Trust.
Jill Layfield · Board Member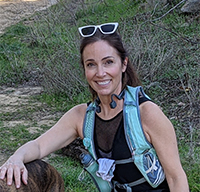 Jill loves travel, food, running, hiking, climbing, skiing and anything that gets her into the outdoors.
She is an accomplished executive in the digital space and began her career at tech product companies like Cisco and Shutterfly, holding various roles across digital marketing and digital products. She then spent 11 years at online outdoor retailer Backcountry.com, including five years as their President and CEO. Since leaving Backcountry in 2015, she co-founded and is currently the CEO of Tamara Mellon, a digitally-native, direct-to-consumer, women's luxury accessories brand.
Jill became a director of LivePerson in November 2016 and has previously served on the boards of directors of SmartPak Equine, the Outdoor Industry Association and Camber Outdoors.
Jill holds a B.A. in Communications from Santa Clara University.
Joel T. Murphy · Board Member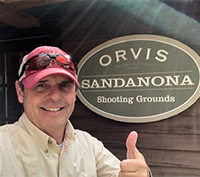 Joel serves as President and Chief Executive Officer of Preferred Apartment Communities, Inc. (PAC) and is a member of the its Board of Directors. PAC owns and operates over 11,000 multi-family apartment units, 54 grocery-anchored shopping centers, and 9 Class A office buildings across 15 states. Prior to becoming CEO of PAC, Joel was Co-Founder, President, and CEO of New Market Properties, a wholly owned subsidiary of PAC. From New Market's founding in 2014, Joel led the firm's highly focused strategy of acquiring grocery-anchored, "necessity-based" centers in quality Sunbelt suburban markets.
Joel has 30+ years of experience as an executive officer, principal, and advisor in multifamily and retail investments. In 1995, he was named President of Cousins Properties retail division. At Cousins, his team developed and acquired over 12 million SF of retail space. From 2009 through September 2014, he served as President and CEO of Murphy Capital Group, where he spearheaded teams completed $150 million in acquisitions of grocery-anchored retail centers.
Joel is a Phi Beta Kappa graduate of the University of North Carolina at Chapel Hill and a Law Review and Honors graduate of the University of Georgia School of Law. He practiced commercial real estate law with King & Spalding, where he represented shopping center, hotel, and apartment developers and investors. Joel is a past Trustee of the International Council of Shopping Centers (ICSC), a past member of YPO, a member of the Urban Land Institute (ULI), a member of the Atlanta Rotary Club, and Chairman of the Board of Trustees of Westminster, a K-12 independent school located in Atlanta.
Michael Ruettgers · Board Member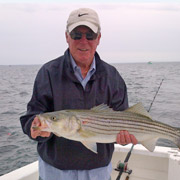 Michael is a passionate upland hunter and was drawn to the sport and the brand through the personalized education he received at the Orvis Shooting Schools.
He is the Retired Chairman and Special Advisor of EMC Corporation, the world leader in products, services, and solutions for information storage and management. Michael joined EMC in 1988, and served as CEO from 1992 until January 2001, leading the company in a decade-long trajectory of accelerating profitable growth. From his arrival through year-end 2000, EMC's revenues grew from $120 million to nearly $9 billion.
He has been a frequent speaker at influential venues around the world, including the World Economic Forum, Harvard University Nieman Fellows seminars, the Park Distinguished Lecture at Cornell's Johnson Graduate School of Management, and major IT industry conferences.
Michael spent much of his early career with Raytheon, where he played a key role in the Patriot Missile Program. In November 2002, he was inducted into the Industry Hall of Fame, joining a select group of the innovators, entrepreneurs, and leaders who have helped shape and expand the global IT industry. He is an active board member for several organizations, including Virsec, a private security start-up; and Lumicell, a private cancer detection start-up.
Thomas Belk Jr. · Board Member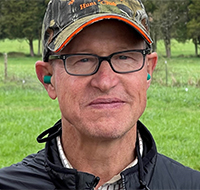 Tim and his wife, Sarah, enjoy the outdoors through fly fishing, hiking and wildlife watching. Sarah live in Charlotte and have 5 children ages 21-31. They both enjoy the outdoors including fly fishing, hiking, and watching wildlife.
Tim is the retired Chairman and CEO of Belk Inc. A member of the third generation to lead Belk, he worked at the company for 35 years and became Board Chair and CEO of Belk in 2006. Tim started at Belk as a trainee and had varying levels of responsibility in merchandising and stores before joining the corporate office in real estate. He became CEO in 2006 and served for 12 years. During that time Tim and his brother, Johnny, doubled the size of the company to $4 billion. In 2015 they sold Belk, Inc. to Sycamore Partners.
Tim currently serves on two business boards besides Orvis - Elements Brands and Gas Fired Products. A strong believer in community involvement, he serves on three non-profit boards including the Belk Foundation, the Carolina Thread Trail and Williams College.
Tim received a degree from Williams College and an MBA from the University of North Carolina at Chapel Hill.
Since retirement he and his wife and their daughter, Peanut, started an organic vegetable farm, Wild Hope Farm, that is building a brand in the Charlotte market.