When To Travel To Colorado To Fly Fish Or Hunt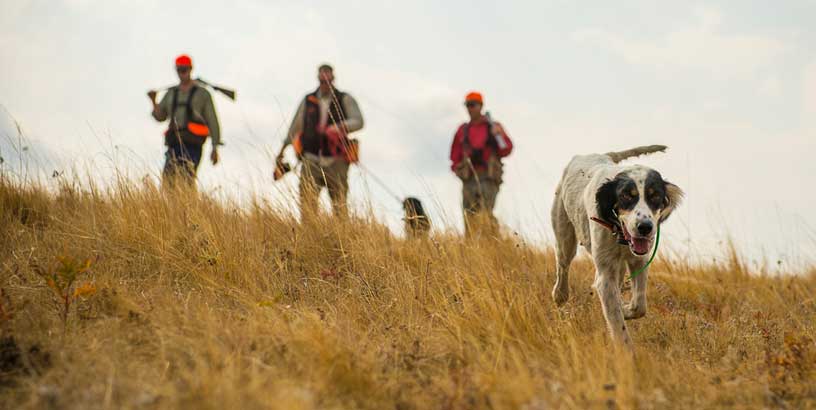 Colorado is a year-round destination for outdoor enthusiasts. From its National Parks and wilderness, which draw travelers in the summer, to its ski areas, which attract visitors from around the world in the winter, Colorado could be called the capital of outdoor tourism. For most of the year, Colorado is quite dry. Even when the snow piles up in the mountains, the prairies and valleys will see little precipitation. The Front Range east into Denver and the prairie areas see effects from the summer monsoon season, with fairly regular afternoon thunderstorms, especially in early summer.
Fishing
The snow from the Rockies provides irrigation and drinking water to much of the West. Which means water management through reservoirs. To anglers, that means TAILWATERS. With tailwaters of all sizes, in every corner of the state, fly fishing for trout is reliable throughout Colorado. Because water is released steadily from reservoirs, anglers have minimal worries through the runoff season of late spring and early summer. And when the water in other areas of the West warms up in summer, the bottom release dams keep Colorado's tailwaters cool. With such reliable water, the warm days of late summer and early fall are an exciting time to fish Colorado. Wet wading and casting big hoppers are often the choice for anglers this time of year. In the spring, anglers target spawning trophy rainbows and cutthroat, with BWOs and small stoneflies. And in winter, anglers pair their fishing trips with ski trips, while locals escape from the ski resorts on holiday weekends to drift midges in front of sleepy trout.
If you're looking to plan a fly-fishing trip to Colorado, talk to a local. Colorado fly-fishing guides and outfitters have a tremendous wealth of knowledge about every river and tributary they fish. They'll help you better understand the best times to visit, where to stay, and how to find the most fish.
Tip: Often a change in elevation can mean a change in season. So if you're looking for cooler water, head upstream and vice versa.
Wingshooting
The lower elevations of both eastern and western Colorado are home to a dreamscape of wingshooting opportunities. The sage and oak brush provide cover for grouse, partridge, and quail, while pheasant are mostly found around the state's expansive cropland. Your best bet for finding birds quickly and efficiently is to hunt with a guide. These guided wingshooting trips in Colorado have access to private land full of game birds.
Colorado's grouse and partridge wingshooting seasons begin in early September, with the pheasant and quail seasons beginning in November. An early season trip to hunt grouse or partridge can be combined with prime-time early fall fly fishing — often referred to as "fin and feather" trips.
You may also like:
Top 10 Fly Fishing Rivers in Colorado
How to Fly Fish from a Drift Boat