How To Pack For Cold Weather Travel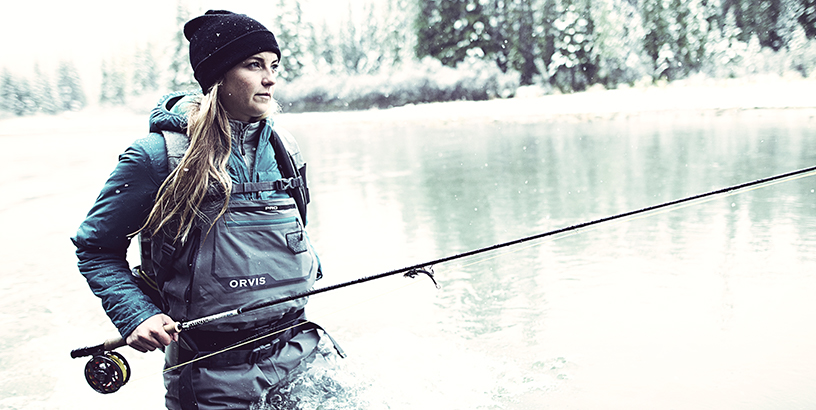 Pack too much for cold weather travel and you'll be punished in the airport, at the hotel, and maybe all over your destination city. But an under-packed winter bag will send you scurrying to buy cold-weather clothing when you arrive. Take heart: packing sensibly for wintry travel is so much easier than you think. Our packing tips take the guesswork out of choosing your cold weather travel wardrobe.
Packing For Winter Travel In Three Basic Steps
The single most important principle for staying warm in cold weather is dressing in layers; we're no stranger to this practice here in our home state of Vermont. Packing a simple trifecta of layers—and then adding a few carefully chosen accessories to protect the extremities—will hold you in good stead in all but the coldest climes. Leave the massive coat and bulky winter clothing at home and opt instead for multiple lighter-weight garments you can add or peel as the weather demands. Choose pieces that can be worn individually but also work well together.
The Base, or Wicking Layer - Think of this layer as a second skin. The best textiles for cold-weather base layers are silk, Merino wool, or a lightweight polyester performance material. For men, an ideal base layer might be a thin, long-sleeved Merino shirt; for women, it could be the same, or even a camisole or tank top. These are multi-purpose garments that also fly solo in a warm-weather locale, or double as sleepwear or workout attire. Choose a color that goes well under the rest of your clothing. The key to the base layer is moisture wicking, allowing sweat to evaporate while continuing to warm your core.
The Presentation, or Insulating Layer - Depending on the activities you anticipate during your cold weather trip, this is alternately the mid-layer garment that contains your body's heat while keeping out the cold, or the outer layer you'll be seen wearing indoors. Your insulating layer should be a bit thicker than your base layer, while remaining compact enough to fit easily into your suitcase. And when you pair a thin base layer under a thin insulating layer, you'll enjoy the same warmth you'd get from a bulky sweater. Examples include a wool hoodie, cardigan, or thin sweater; a lightweight fleece; a wool or silk turtleneck or tee; or a top made of a synthetic or performance blend.
The Outer, or Protecting Layer - The point of this layer is to keep the weather on the outside, plain and simple. Leave the big, puffy down coat at home—it does not travel well and performs poorly if it gets soaked. In all but the coldest conditions you'll stay plenty warm in a lighter weight jacket or coat if you wear smart base and mid-layers. What you want is a high warmth-to-weight ratio; a denim or fleece jacket might be all you need depending on the climate. But your outer layer could also be a slightly heavier jacket or coat with a wind- or water-resistant shell.
If style matters to you, choose something you love—a dressier peacoat, for example—you'll be photographed in this garment again and again when you're outdoors. But also consider your destination. A ski trip insists on different outerwear than a winter business conference at a hotel. (Dress trousers, a V-neck sweater and a collared shirt paired with a ski jacket looks downright silly.) Whichever type of outerwear you choose, don't pack it—wear or carry it onto the plane. If you start to roast, stow it in an overhead bin or under the seat in front of you. Or be resourceful: roll it and use it as a pillow.
Winter Accessories: Protecting The Extremities From The Extremes
Protecting the extremities is crucial in the cold. When you pack for cold weather, choose a wool scarf and waterproof gloves made from insulated leather or a modern performance material; include glove liners if you need them. (And scarves in a couple of different colors will allow you to change your look without taking up much space in your bag.)
Two cold-weather travel items in particular deserve special attention—the winter hat and boot:
The Winter Hat - Body heat escapes through your head, enough said. The best winter hat for travel is knit of wool (the closer the fit, the dressier the hat); for the coldest climes choose a hat that also covers the ears and the neck, at least partially. Avoid mass-wasting adornments and opt instead for maximum warmth. A thin wool hat easily stows inside a coat or jacket pocket when you don't need it.
The Winter Boot - Choose boots based on the conditions where you're traveling. If you anticipate ice or snow, you'll need boots that offer the best traction; avoid leather outsoles and look instead for a soft outsole with maximum tread. Think comfort: hiking boots are an excellent choice not only for hiking, but also if you'll spend any time walking on your trip. And make sure your boots are waterproof (because there is nothing worse than being both cold and wet); leave the breathable mesh athletic shoes at home. Wear thin wool socks—if your feet do get wet, wool will continue to keep them warm; Merino is an excellent choice.
Other important considerations for your winter travel boots:
Wear your boots on the plane. But if you absolutely must pack them, stuff them with smaller items to maximize space in your bag.
Choose a style without laces to avoid holding up the airport security queue; alternately, opt for pre-screening—you won't be asked to remove your boots or shoes.
Choose a dark-colored style that can handle snow but still looks nice enough to wear to dinner.
Here Comes The Sun: Pack Along Protection
Protect your eyes: High-quality polarized sunglasses are as important in a cold-weather destination as they are in a warm one. Sunlight can be intense reflected off the snow, and the sun's lower angle in the sky can impede your line of sight.
Protect your skin: Likewise, sunscreen is imperative anywhere, all year long.
Pack Smart: Build Many Outfits From A Few Pieces
Winter is more forgiving than summer when it comes to doing laundry: you can typically wear one garment a few times before it needs washing, which means you can get more mileage out of a single piece. And since you'll be wearing base layers, this is especially true for your cold-weather vacation or trip. Keep these wardrobe economizing tips in mind when you pack to keep it light:
A neutral color palette allows better mixing and matching of tops and bottoms.
Choose Merino wool, even for your underwear: you'll get the benefits of the warmth without the bulk.
Silk is also an excellent textile for winter; like Merino, it's warm but takes up very little space.
When packing for a very cold destination, include thermal bottoms in your base layers. Leggings or tights double as thermals for women, and they also look great under a skirt.
Pack a single pair of versatile jeans or corduroys instead of three varied styles.
Colorful accessories are a simple way to change your look from one day to the next.
Choose a pair of comfortable shoes in addition to your boots, avoiding too-casual styles and opting instead for a pair that will dress up or down.
Choose outerwear with pockets into which you'll stuff your hat, gloves, and scarf on travel day instead of packing them. And wear as much as you can on the plane—the more you have on, the less you have to pack.
It is one thing to pack your swim trunks and summer reading ahead of a warm-weather vacation, quite another to cram your bulky cold-weather wardrobe into a suitcase bound for Boston in February. Enjoy the journey unburdened by heavy luggage and bulky winter clothing: a few thoughtfully chosen pieces will keep you warm, protected, and comfortable during your cold-weather travel.

You may also like: