Travel Guide - Wyoming Fly Fishing And Upland Bird Hunting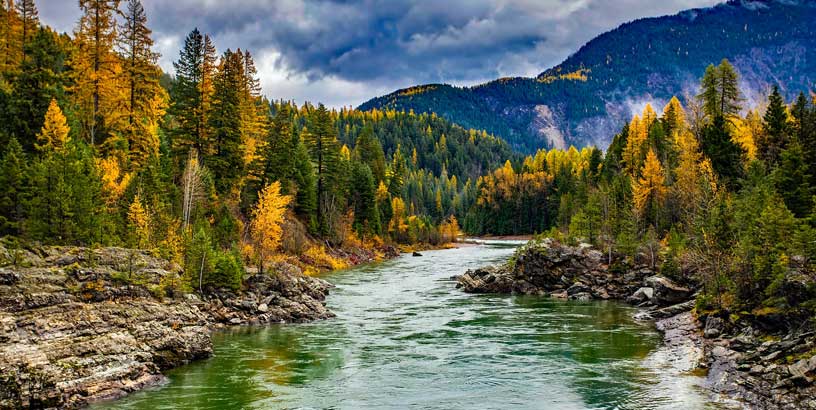 Wyoming is a land of big spaces. From the Tetons, which seem to scrape the sky with snow-capped peaks, to the wind- and water-eroded hills of the badlands, it's an environment that seems like it was created to simply amaze. Anglers and hunters will find an immediate connection to Wyoming. At the bottom of each valley, you're likely to enjoy exceptional fishing, and in each field and along every hillside, world-class upland hunting. Whether it's the endless trout fishing, the national parks, or simply a sense of adventure that brings you to Wyoming, it's a landscape that will enthrall the spirit of anyone looking for a truly Western experience.
Where Should I Visit In Wyoming
Wyoming has the smallest population of any state in the US, so you won't find many urban centers from which to base your travels.
Most tourism in the state is based around the national parks, including Yellowstone and Teton, in the state's northwest corner. The towns of Jackson, Dubois, and Cody provide the best basecamp opportunities for travelers to this region. From these towns the parks and the many fly-fishing opportunities are either in your backyard, or a short drive away. Because they're two of the most popular national parks in the parks system this region can get quite crowded during prime summer tourism weeks. However, backcountry opportunities abound, so as long as you can get to a trailhead early in the morning, you'll be able to find your own slice of solitude in this great landscape.
South of the Teton and Yellowstone region, the towns of Pinedale and Lander provide access to the west and east sides of the Wind River Range, respectively. The Winds draw backpackers and rock climbers from around the world, and the high country lakes draw anglers in search of native cutthroat, and offer one of the only places to find trophy golden trout. Lander and nearby Thermopolis give travelers great access to the Upper Wind River and the trophy section of the Bighorn below.
The Bighorn continues north towards Montana, where it passes west of the Bighorn Mountains. The town of Greybull provides easy access to the river and mountains of the same name. On the eastern flank of the Bighorn Mountains, the Tongue River and its tributaries provide an exciting trout fishery, and are easily accessible from Sheridan. Further west, as you near the border of South Dakota and the Black Hills, smaller towns like Newcastle and Sundance are a great jumping-off point to explore the lesser-known but nonetheless beautiful regions of eastern Wyoming.
Southern Wyoming includes world-class upland bird hunting and trophy trout fishing. Base your adventures out of one of Wyoming's larger towns and cities like Cheyenne, Laramie, Casper, or Rock Springs to access all that the southern tier of the state has to offer.
Fly Fishing
Fly-fishing opportunities in Wyoming are seemingly endless. While the top 10 rivers in Wyoming for fly fishing take much of the glory, small creeks and often overlooked rivers, loaded with wild trout, hide in every corner of the state. To make the most of any fly-fishing trip to Wyoming it's a good idea to hire a guide for a wade or float trip. While some rivers hold stretches of 5,200 fish per mile, a guide will help you find which spots are fishing better, and with private land lining some of the best rivers, a guide can often give you access to stretches of water very few people will get to fish. Your guide will also help you plan where to fly fish in Wyoming, when to plan a fly-fishing trip, and what to pack.
Upland Bird Hunting
Thousands of square miles of North American steppe and prairie cover Wyoming, providing ample habitat for sage grouse, blue grouse, Sharp-tail grouse, Hungarian partridge, chukar, and pheasant. Both sides of the Continental Divide offer world-class upland bird hunting, so you can more or less throw a dart at the map and land upon prime wingshooting habitat. However, it's in southern Wyoming's North Platte watershed where you'll find some of the best upland bird hunting in the state. Combine your trip with fly fishing the Miracle Mile or Gray Reef for trophy trout and it will truly be a trip of a lifetime.
You may also like:
What to Pack for a Fly Fishing Trip to Wyoming