What Do I Need To Travel To Alaska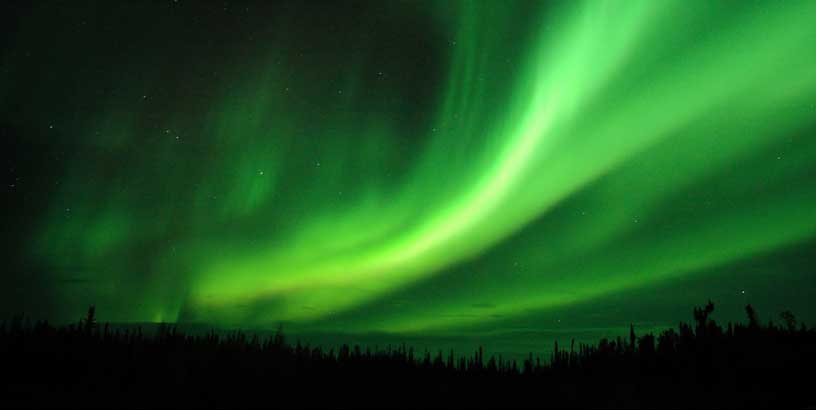 As remote as Alaska may lie from your hometown, for most American citizens the documents required to travel there for an adventure cruise are minimal, nor is the process especially convoluted for foreign travelers. But before you pack your bags, get your ducks in a row: knowing what you need ahead of time will help clear your mind for an unforgettable journey to "America's last frontier" aboard a small ship cruise.
Entry And Exit Requirements
Do I need a passport to cruise Alaska?
Yes and no. Strictly speaking, if you are a U.S. citizen and your Alaska cruise begins and ends in the same U.S. port city, you are not currently required to travel with a passport to Alaska. The reason for this is a loophole aimed at facilitating travel without a passport. Called the Western Hemisphere Travel Initiative (WHTI), it addresses so-called "closed-loop" cruises. If you are a U.S. citizen without a valid passport and this describes your cruise, you must still provide the following proof of citizenship:
An original certified birth certificate from the state or province of your birth (a hospital birth certificate will not suffice), or a naturalization certificate
A current and valid government-issued photo ID (a driver's license typically fulfills this requirement)
Additionally:
A photo ID is not required for passengers age 16 and under, but is recommended.
U.S. resident aliens are required to present a current and valid Resident Alien Card (a "green card") in addition to a current valid passport.
A valid passport is required for all non-U.S. citizens; a multiple re-entry visa (B-2 Visitor's Visa) may also be required for foreign cruise passengers sailing from the United States. If you are a foreign citizen wishing to cruise Alaska, contact your embassy or consulate for more information on entry requirements for the countries you expect to visit.
The best advice is carrying a valid passport for an Alaska cruise, even if you don't think you need one. The reason is simple: if your ship must make an unforeseen stop in another country (Canada), it's much easier to get back home with a valid passport in hand. And of course if your air travel takes you into Canada, you will need to carry a valid passport and show it before you enter Canada, and again before you re-enter the U.S.
Bottom line: every cruise line recommends traveling with a passport even if you are aboard an Alaska cruise that does not stop in Canada.
Do I need a tourist visa?
Americans do not need a tourist visa for an Alaska cruise.
The U.S. State Department has a Visa Waiver Program (VWP) allowing citizens of these countries to enter the U.S. without a visa for stays of up to 90 days:
Andorra
Australia
Austria
Belgium
Brunei
Czech Republic
Denmark
Estonia
Finland
France
Germany
Greece
Hungary
Iceland
Ireland
Italy
Japan
Latvia
Liechtenstein
Lithuania
Luxembourg
Malta
Monaco
The Netherlands
New Zealand
Norway
Portugal
San Marino
Singapore
Slovakia
Slovenia
South Korea
Spain
Sweden
Switzerland
The United Kingdom
But because the rules tend to change, it's strongly recommended you consult the American embassy in your country of origin for the latest visa requirements. Visitors from these countries must still register online through the Electronic System for Travel Authorization (ESTA) before boarding a plane or boat for the United States. The Department of Homeland Security recommends completing the form at least three days before traveling.
Citizens of all other countries must possess a valid passport good for at least six months beyond the end of the trip, and a tourist visa.
What are the customs requirements for an Alaska cruise?
Foreign visitors to Alaska may bring in personal effects. Foreign visitors over age 21 are also permitted to bring in the following without paying duties:
A liter of wine, beer, or hard liquor
200 cigarettes or 50 cigars for personal use, and another 100 as gifts (except from Cuba)
—OR—
2 kilograms of smoking tobacco
Importation of most raw food and plant material is prohibited without a license. Foreign visitors may also bring or leave with up to $10,000 in U.S. or foreign currency, traveler's checks, securities, etc., without formalities; larger sums must be declared and paperwork filed.
Firearms are prohibited to foreigners except for hunting trips; permits are obtainable through the Bureau of Alcohol, Tobacco, Firearms, and Explosives and take up to two months to process.
Can I take home artwork by Native Alaskans?
Authentic Alaska Native art and crafts made from protected marine mammals are legal to buy and own under U.S. and Alaska law, but possessing marine mammal parts is not legal for non-Natives. Check with your home state for restrictive laws there; marine-mammal products made from any threatened or endangered species can't be taken out of the country unless they are at least a century old.
The best advice for foreign travelers: avoid buying anything made from marine mammals or anything requiring a Convention on International Trade of Endangered Species permit; this would include brown or black bear, wolf, lynx, bobcat, or river otter. Before you buy, make sure it's something you can legally take home, and then have the shop mail it to you insured, and ask them to take care of the paperwork.
Are there any vaccination requirements for cruising Alaska?
You aren't required to have any vaccinations for your Alaska cruise, but making sure you're current on them does not hurt: illness can spread quickly in the close quarters of a cruise ship, so it pays to be prepared. You should be current on these routine vaccinations:
Measles/mumps/rubella
Varicella
Seasonal flu
The Centers for Disease Control (CDC) also recommends the Hepatitis B vaccination for travel to northern destinations, including Alaska, Greenland, and Russia; ask your doctor.
Fly Fishing License Requirements
Alaska residents age 18 and older and non-residents age 16 and older must purchase and possess a sport fishing license to participate in Alaska sport and personal use fisheries; a king salmon stamp is also required if you plan to fish them. These laws apply to both fresh and marine waters; your guide will advise you on the most current catch-and-release regulations.
You can purchase an Alaska fishing license online before your trip at the Alaska Department of Fish and Game; they're also available at many outdoor stores and other retailers in Alaska, or aboard your cruise ship.
Other Useful Information
Time Zone: Alaska observes Daylight Saving Time March 'til November; Alaska time is four hours behind the United States' East Coast.
Travel Insurance: Purchasing trip cancellation insurance is advised; any itinerary has the potential to be modified for circumstances beyond the control of the operator. But your cancellation insurance will also come into play for a trip delay, lost baggage, medical expenses, and medical evacuation. Look for gaps in your medical insurance coverage before you go, and see whether your health insurance policy will cover you aboard a ship.
Gather your documents and pack your bags: Alaska's vast, unspoiled natural landscape awaits, together with adventures that put you in the middle of it. A small ship adventure cruise to Alaska promises something for everyone in the family.
You may also like:
Fly-Fishing in Alaska: What Clothing and Gear to Pack