What To Pack For Your Alaskan Adventure Cruise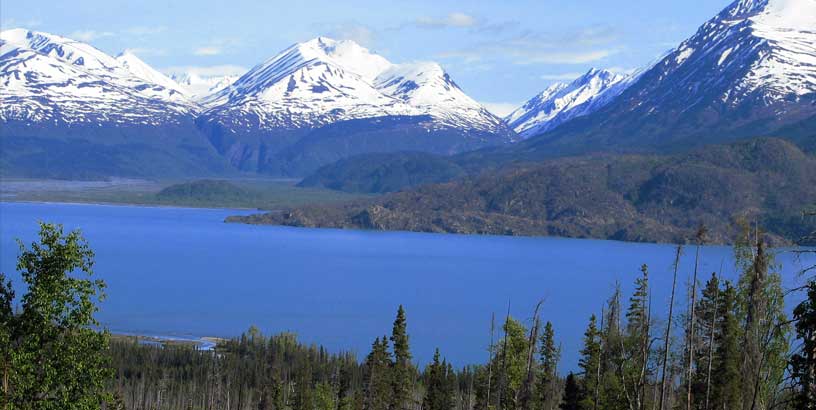 The key to packing for your small ship adventure cruise in Alaska is expecting the best but preparing for the worst. And to further refine this bit of wisdom, think in "peelable" layers: start with a warm base layer, pile on fleece mid layers, and finish with a waterproof and breathable outer shell. Temperatures can be downright cold in the middle of summer, or chilly in the morning but warm considerably as the day wears on. And even in the "shoulder" months of May and September, when the average high temperature runs about 10°F cooler than it does in high summer, days can be toasty. Downpours are more likely in August and September, but the smart Alaska traveler is prepared for rain any time during the May-to-September cruising season.
And while your travel wardrobe should be warm, it need not be stuffy: your small ship adventure cruise in Alaska is not a formal affair. Leave your dressy clothing at home, along with your expensive jewelry—you won't need it. You'll spend long days observing Alaska's natural beauty and wildlife, and exploring the pristine wilderness. For the balance of your cruise you'll enjoy the company of your fellow adventurers in an intimate setting aboard the ship: nobody expects you to wear a blazer or a cocktail dress while you swap stories of the day's excursions in the cruise ship's cozy salon.
This handy packing list includes the requisites, but adjust it according to your own preferences and when you decide to go.
What To Bring
Essentials - Clothing & Accessories
Wide-brimmed waterproof hat, for sun and rain
Sunglasses
Sunscreen/lip balm with SPF: apply often, and especially around glaciers
Swimsuit & cover-up: for lake swimming on the cruise, and port city hotels
Hooded waterproof rain jacket
Waterproof pants
Fleece or wool winter cap/gloves/scarf
Long pants
Long-sleeved shirts
Shorts
Short-sleeved shirts (quick drying)/tank tops
Sweater or cardigan
Pajamas/sleepwear
Underwear
Socks as appropriate for onshore hiking excursions
Toiletries/corrective lenses/prescription medications/motion sickness medication
Alarm clock & wristwatch: Alaska's long hours of daylight will throw you off
Bug repellent
Ear plugs
Hand sanitizer and wipes
Zip-top bags for dirty or damp clothing
A small sewing kit
Eyeglasses strap
A few good books
A trip journal
Footwear
Comfortable, lightweight deck shoes with grippy soles for the ship
Running shoes with good support, lightweight waterproof hikers, or hiking sandals will suffice for most onshore expeditions
Sturdy hiking boots, if you plan to take on any steep, mountainous terrain
Let comfort guide your footwear choices for an Alaska cruise. Hiking shoes or boots can be low tops or mid boots (even waterproof sandals for some environs), but choose closed-toe high tops for excursions that take you deep into the forest away from the beach. And make sure the soles of the shoes you pack can handle a wet ship deck.
Optional – Gear
Smartphone
iPad or e-reader
Headphones
Camera and/or video recorder + extra memory cards, batteries/charger, and lenses
Water bottle, liter- or quart-size + purifier so you can refill wherever you are
Hydration pack if you prefer this to a water bottle
Lightweight, telescoping hiking poles
Collapsible tote bag
Binoculars: bring the strongest pair you own
Fly-fishing gear if you prefer your own
A large, insulated beverage mug
A night light or small flashlight + extra batteries and bulb
Book light for nighttime reading
Required Documents
Passport/visa (if applicable)/driver's license or photo ID
Fishing license (if you plan to fish)
Health/travel insurance information
About Alaska's Menacing Mosquitoes
Bugs get a bum rap in Alaska, especially the notoriously large mosquitoes there: most of Alaska's 35 mosquito species in fact find humans delicious. They can be bothersome from the second week in June until the last week in July, so be prepared if you cruise during that window. If your adventure plans take you out and about at dawn or twilight when mosquitoes tend to congregate most heavily, protect yourself:
Wear long-sleeved shirts and pants cut loosely; tighter weave cotton works better than porous synthetics. For added protection, wear specially treated insect repellent clothing.
Choose khakis and neutrals: mosquitoes are attracted to dark colors and to blue especially.
Wash with unscented soap and shampoo, and use unscented lotion.
Apply insect repellent.
Bug repellent with DEET in about a 30-40% concentration is your best bet; buy a pump and not an aerosol to avoid confiscation by airport security. And take heart: the bugs in Alaska are never as bad as you think they'll be.
Cruising Alaska With Kids: Special Considerations
A small ship adventure cruise in Alaska can be a great venue for a multi-generational family gathering, including the young ones. But it's chiefly up to you—not the cruise company—to keep the "littles" occupied, on the plane and on the boat. Small ship entertainment is not the glossy affair you'll find on a large cruise ship, which is part of the appeal of an intimate ship navigating Alaska's Inside Passage in the first place: it's a great opportunity for your kids to disconnect from their devices and connect with other people, and with nature. But be prepared for rainy days in tight quarters, and possibly a day or two to adjust to life without the usual "creature comforts."
A Special Packing List for Kids (and Their Parents)
Backpack stuffed with coloring books or paper, and crayons
Books
Quiet toys
Action figures
Puzzles
Travel games
A journal
A favorite stuffed animal and/or security blanket
Handheld electronic gaming or audio/video devices (just in case)
Juice boxes and favorite snacks
A recent photo of your child or children
Your pediatrician's name and contact information
Pack your children's outerwear, clothing, and toiletries as you would your own, but consider also packing rubber boots or galoshes: Alaska can be muddy, but exploring the muddy landscape with the right equipment can be fun. And throw a few chemical hand warmers into your bag: tucked inside mittens or gloves, they can keep little fingers toasty and warm during chilly onshore excursions.
Parting Travel Tips For Cruising Alaska
Consult the cruise company before you go for specific recommendations for your trip.
Try to keep your luggage to a minimum: the less you bring, the more you'll enjoy yourself.
If you're traveling with a spouse or companion, divide the contents of your checked luggage so that if one bag is lost you'll still have something you can wear in the other bag.
Your ship will sail near glaciers: dress comfortably so you can take lots of photos from the ship's deck. Earmuffs will warm your ears, and a hood will protect your noggin from the wind.
Including some smart UPF travel clothing in your bag gives you another way to protect your skin from Alaska's intense UV radiation.
A packable wide-brimmed waterproof sun hat is a must: it protects you from sun, heat, and rain alike.
Alaska can be warm and sunny during cruise season, or unseasonably cold—even if cold temperatures were not in the forecast. Cover all the bases: think of your small ship adventure cruise as a summer vacation that still nods respectfully to winter, and pack accordingly. Make your comfort a foregone conclusion so you can enjoy this unforgettable experience aboard a small cruise ship in Alaska.
You may also like: