When To Travel To Alaska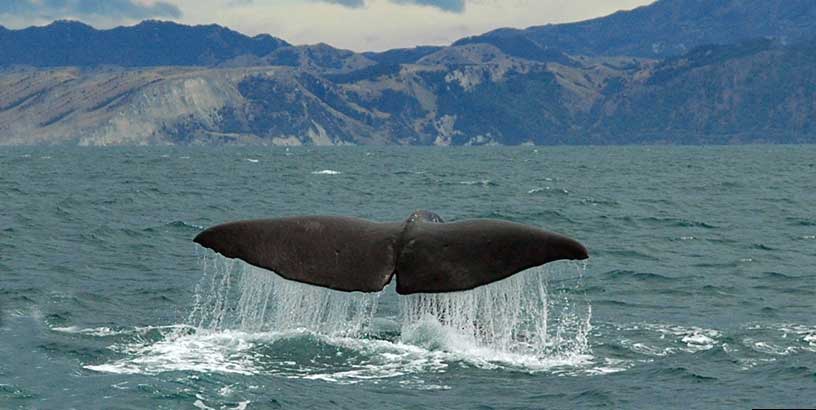 How's the cruising weather in Alaska? Although the seas are calmest and the weather more tolerable during the May-to-September cruise season, it's best to expect the unexpected: locals will quip, if you don't like the weather now, come back in five minutes. That more or less describes Alaska's summer conditions in a nutshell, the only window of time during the year when you can travel there for a cruise. And while there may be no guarantees in life, there are a few close approximations that might influence your Alaska travel plans:
High season is June through August, with the warmest temperatures occurring from mid-June until mid-August.
Average highs in the Inside Passage range from 55°F to 65°F during cruise season, with average highs in May and September ten degrees cooler.
Late August and early September are rainier; September is Juneau's second rainiest month behind October. (Never be caught without a rain jacket during cruise season.)
June is Juneau's least rainy month, followed by May, July, and August.
Hours of daylight range from 14 to 18; June days are longest and September's shortest.
There's really no "bad" time to go to Alaska between May and September—only slightly better times to satisfy a specific agenda. And while conventional wisdom might nudge you to go when the temperatures are warmest, travel timing really boils down to personal preference. What's on your Alaska adventure cruise must-do wish list?
Fly Fishing And Conventional Fishing Season
Fishing opportunities are exceptional all season long, from May until September: the only variation occurs in the fish species available during any given period of weeks.
Best Times For Whale Watching
Humpbacks and orcas can be seen in Alaska's southeast coastal areas all year long, but early June is prime time for orcas, Minke whales, and Pacific white-sided dolphins. September is excellent for humpback sightings; a thousand humpbacks feed in southeast Alaska every summer, but during the transition to autumn some of them linger around Sitka to fatten up for winter.
Best Opportunities For Wildlife Viewing
May and early June present the best chances for bear mother-and-cub sightings, but prime season for onshore bear watching does not begin until late June or early July; brown bears emerge to fish along Alaska's rivers in July and August. Larger migratory animals are out and about along the Inside Passage during May; you might also catch a glimpse of Dall sheep, who begin to move down the slopes for better grazing. Moose emerge in the spring and can be seen feeding in lakes, ponds, and along rivers throughout the summer. And the further you get into the summer months, the better your chances for seeing wildlife during onshore excursions. Late summer comes with its own benefits: September is an excellent time to witness spawning salmon, migrating caribou, and bald eagles.
The Shoulder Months In Alaska
"Shoulder season"—the travel period between peak and off-peak seasons—occurs in May and September in Alaska. While it's not as warm in May and September as it is during high season, there are some compelling reasons to travel to Alaska for a cruise during these months:
Port cities are less crowded and there are fewer families because school is in session.
Conditions are better for onshore excursions: the bugs—including Alaska's notorious mosquitoes—have not yet hatched in May, and they're dead by September.
Daylight hours area more "regular"—Alaska's "Midnight Sun" can wreak havoc on your sleep habits.
Spring wildflowers in Alaska's Inside Passage are exquisite.
The waterfalls flow with the greatest vigor in May.
Fall foliage peaks in early September, offering a bounty of riches for the naturalist photographer.
Other Tips For Timely Travel To Alaska
It's possible you'll encounter snow on the ground in May: this month is potentially better for wildlife photography than it is for hiking.
If you plan to explore Alaska's interior before or after your cruise, be advised Denali National Park does not open until June, and has been known to close in September because of snow.
Early June is an excellent time to witness calving glaciers.
The best opportunities to experience the "Midnight Sun" occur three weeks on either side of the Summer Solstice, June 21—the longest day of the year.
Onshore berry picking is best in late August or early September.
Don't get your hopes up for the Northern Lights; witnessing this natural phenomenon is a long shot on a cruise, best seen on a winter vacation to Alaska's interior.
Expect the best, and pack for the worst—you'll never forget your trip to Alaska no matter when you go. And whatever your agenda you really can't go wrong: from May until September, any time is the right time to travel to Alaska for a small ship adventure cruise.
You may also like:
What Do I Need to Travel to Alaska?
Travel Guide: Alaska Small Ship Cruise