10 Experiences Not To Miss In Patagonia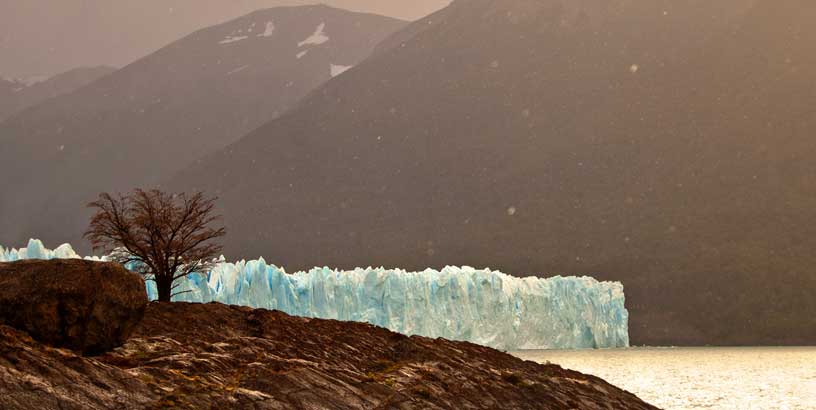 To distill any adventure travel to Patagonia into a list of 10 "must-see" destinations is virtually impossible for a vast region that straddles two countries and covers an expanse no fewer than 400,000 square miles in breadth. You may have gone there for fly fishing, but a few authentic Patagonian experiences stand out as essential (to say nothing of unforgettable) and should not be missed if the opportunity presents.
1. Stay at an Estancia The estancia is a traditional Argentine ranch, and many of them provide lodging for guests—consider doing this if it's not already a foregone conclusion. Some ranches have remained in operation for more than a century and afford the visitor an intimate glimpse into the working life of sheep and cattle ranch hands. Horseback riding is almost certainly part of this adventure.
2. Tour Argentine Patagonia's Lake District This picturesque area is situated in northern Patagonia between the Andes to the west and the Atlantic to the east. San Carlos de Bariloche (known simply as Bariloche) serves as the region's hub, an excellent venue for savoring local cuisine, along with surveying the distinctive European architecture. Cruising the lakes will get you very close to colossal icebergs; you'll be treated to jaw-dropping landscapes and you'll have the chance to hike and ride horseback if you wish. January is prime rafting and hiking weather; November or March are best for avoiding heavy crowds.
3. Take Tea with the Welsh Just east of Argentine Patagonia's Lake District lies the northern Atlantic coast, where Welsh migrants arrived in 1865 and established settlements near the River Chubut. Tea service is elevated to high art in the villages of Trelew and Gaiman among others, and many estancias observe this daily ritual, too. If you're a connoisseur in search of the perfect brew, you'll want to explore this area, which also attracts whale-watching enthusiasts to the nearby Peninsula Valdés. The Punta Tombo wildlife sanctuary a bit further south is renowned for its Magellanic penguin rookery, along with the cormorants and oystercatchers who nest across the region.
4. Drive the Legendary Ruta Nacional 40 Formerly only a dirt road, this lifeline in Argentina is the highway that stirred historical affections for the likes of the famed outlaw Butch Cassidy and renowned English travel writer Bruce Chatwin. Bariloche makes a perfect starting point if you wish to undertake "the ultimate road trip" south along RN 40. Now mainly paved, this highway runs the length of the country, skirting the eastern slopes of the Andes, and passing through many backwater towns, including Tecka; you'll spot ñandús—ostrich-like birds— in the brush, and the occasional gas station on the horizon.
5. See the Cueva de las Manos The "Cave of the Hands" was named a UNESCO World Heritage site in 1999. Three distinctive styles of polychrome art paintings inside the cave are linked to a hunter-gatherer society that thrived in Patagonia around 10,000 BCE. Academics believe the namesake handprints etched on the cave walls belong to the ancestors of the aboriginal Tehuelche people. Still earlier artwork includes murals detailing hunt scenes with native guanacos (deer-like camelids) and ñandús. Free guided tours are given hourly by knowledgeable staff at Cueva de las Manos, located in the Francisco P. Moreno National Park about 100 miles south on Provincial Route 97.
6. Visit the Egidio Feruglio Museum of Paleontology This destination in Chubut Province on Argentine Patagonia's Atlantic coast is worth your while if you have the opportunity. Also a research institute, the museum includes four galleries with over 1,700 prehistoric fossils. But if your travels take you to any of various destinations in northwestern Patagonia, you may encounter remains of some of the biggest dinosaurs ever to roam the planet: Plaza Huincul, Villa El Chocón, and Lago Barreales are paleontological hotspots.
7. Go Fly Fishing in Tierra del Fuego If you have time to venture to Argentine Patagonia's southernmost reaches, Tierra del Fuego's capital city of Ushuaia offers cruising opportunities for wildlife viewing, including penguins, sea lions, and cormorants in the legendary Beagle Channel popularized by Charles Darwin. And Tierra del Fuego National Park affords the visitor lush sub-Antarctic rainforests of beech, to say nothing of trophy trout awaiting the angling enthusiast.
8. Go Sightseeing in Puerto Natales It's a colorful fishing town and also the perfect base from which to explore Torres del Paine National Park. Small and charming, Puerto Natales is an excellent walking town with beautiful sunrises and exceptional seafood. Or take a motorized catamaran to see the exquisite scenery in Last Hope Sound—you may even hear the boom of ice calving from the glacier on Balmaceda Mountain in the distance. Puerto Natales is also home to the Museo Historico, where you'll see a multitude of artifacts from indigenous peoples; the best way to get there from Punta Arenas is by car.
9. Rub Ferdinand Magellan's Foot While you're down south, visit Cape Horn in Chilean Patagonia. Before the Panama Canal existed this was the gateway between the Atlantic and Pacific Oceans, at the very tip of South America. Charles Darwin famously described it as a "notorious promontory" in 1892, and it still attracts visitors. If you go, beware the brutal wind. Venture a little further north to visit the bustling city of Punta Arenas and rub the foot of the statue at the Ferdinand Magellan Memorial, a local custom.
10. Grand Finale: Hike El Perito Moreno Glacier Pull on your crampons and venture across this stunning natural wonder in Parque Nacional Los Glaciares for a few hours of fairly easy exploration. Unlike about 95 percent of the world's glaciers which are gradually disappearing, Perito Moreno is considered 'healthy,' advancing about six feet daily. El Calafate is the remote desert town that serves as a base for visiting Perito Moreno; hiking is popular in the area. Many visitors to Patagonia insist this is the most unforgettable experience of their journey: consider making this the grand finale to your Patagonian adventure.
You may also like:
What Do I Need To Travel To Patagonia