What To Pack For Your Patagonia Adventure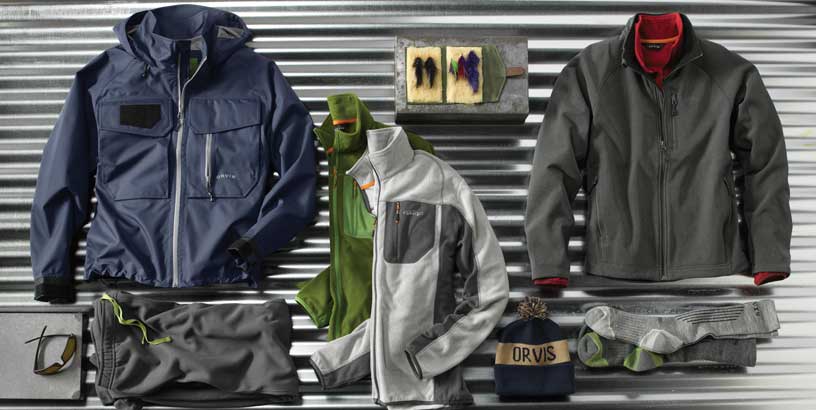 Pack light for adventure travel to Patagonia, but pack smart: layers rule the day in a region where you can experience sweltering heat, rain, and winds reaching 100 mph in a single 24-hour stretch. Because of the vast expanse of Patagonia's 400,000 square miles, precisely what you put in your suitcase depends in part on where you plan to go specifically. You're more likely to confront rain in Argentine Patagonia than in Chile, for example, where it rarely rains in summer. But you'll absolutely need a rain jacket for Chilean winter. (Keep in mind the seasons are flipped in Patagonia.)
Two properties should describe the clothing you pack for Patagonia adventure travel, whenever you choose to go: quick-drying, and breathable. And remember the truth about a desert environment, which fairly describes the majority of Patagonia: days can be sultry and nights frigid, so packing in layers is a must—you may not need them during exertion in the heat of day, but layers will certainly come in handy in the early mornings and evenings. Choose base layers in a moisture-wicking textile like merino wool or drirelease®, add a 'peelable' mid-layer like a fleece jacket or a sweater, and finish with a down outer layer for extreme cold if you think you'll encounter it. And wear long-sleeved shirts if you can: Patagonia falls within an area under the ozone hole over Antarctica, so your skin is more vulnerable to UV radiation there than it is elsewhere on the globe.
Essentials - Clothing & Accessories
hat for sun protection
highest-quality sunglasses
sunscreen/lip balm with spf
warm hat and scarf if you'll be exposed to the cold
liner or windstopper gloves
lightweight hooded waterproof parka or rain jacket
light fleece pullover, sweatshirt, or sweater to serve as an insulating mid layer
down jacket if your trip calls for it
long hiking pants x 2
5 to 7 lightweight, quick-drying, and moisture-wicking shirts
shorts, if your long pants are not convertible
merino wool moisture-wicking thermal base layers – tops and bottoms
pajamas, or wear your thermal base layers for sleeping
quick-drying, moisture-wicking underwear; women should also pack sports bras
merino wool hiking socks
preferred toiletries
power plug adapter and voltage converter
contact lenses and backup prescription glasses
eyeglasses strap
prescription medications x 2 (most prescription drugs are available in Patagonia, but prices and quality vary)
bug repellent (or wear bug repellent clothing)
first-aid kit
hand sanitizer and wipes
zip-top bags for dirty or damp clothing
a small sewing kit
a few good books
a trip journal
Tip: You will not need flashy accessories for adventure travel in Patagonia. Opt instead for a couple of thoughtfully chosen pieces (a scarf, and perhaps a single piece of statement jewelry) to add color to an outfit for the occasional venue that might call for it.
Footwear
Tip: Packing an extra pair of comfortable shoes gives your feet a break from your hiking boots in the evenings and when you're touring towns.
Optional Gear
smartphone
iPad or e-reader
headphones
chargers and batteries for your electronic devices
waterproof trekking backpack or day pack
LED Headlamp and extra batteries
hiking poles
water bottle, filtered, so you can refill on the go without worry
camera with panoramic function
compact binoculars
money belt (keeps cash handy but hidden for touring)
Tip: If you plan to hike the "W" or the "Circuit" in Torres Del Paine, be prepared to carry everything you need for the duration. Take two trekking poles if you undertake more challenging terrain—it will save your knees on the descent. Local outdoor equipment is costly, so if you intend to hike with equipment you're better off bringing your own.
Travel Documents
driver's license
valid passport – required for both Argentina and Chile, and for travel between them
major credit cards – Visa, Mastercard, and American Express are widely accepted in Chile and Argentina
medical insurance
trip cancellation insurance
Tip: Visas are not required to enter Chile or Argentina for American, Canadian, Australian, New Zealand, or most European citizens who plan to stay up to 90 days. But always check before departure to make sure the rules have not changed.
In short, when you pack for Patagonia think 'unpredictable'—it's part of the region's allure, after all. Be prepared with both warm and cool layers, and performance outerwear. Use common sense: it's colder in the mountains and glacial areas, so pack and dress accordingly if these are on the agenda. On the opposite end of the weather spectrum is the Atlantic Coast between December and March, where temperatures occasionally soar to 90°F. Whatever conditions you encounter in Patagonia, its distinctive native wildlife, jaw-dropping natural environment and colorful heritage, and the promise of adventure all conspire to make your trip there unforgettable.
You may also like:
10 Experiences Not To Miss In Patagonia