FRIENDSGIVING
ON THE FARM
After a fishing and camping trip to nearby Emigrant, Montana, Eduardo and Becca welcome local friends to their garden table for a celebratory harvest feast.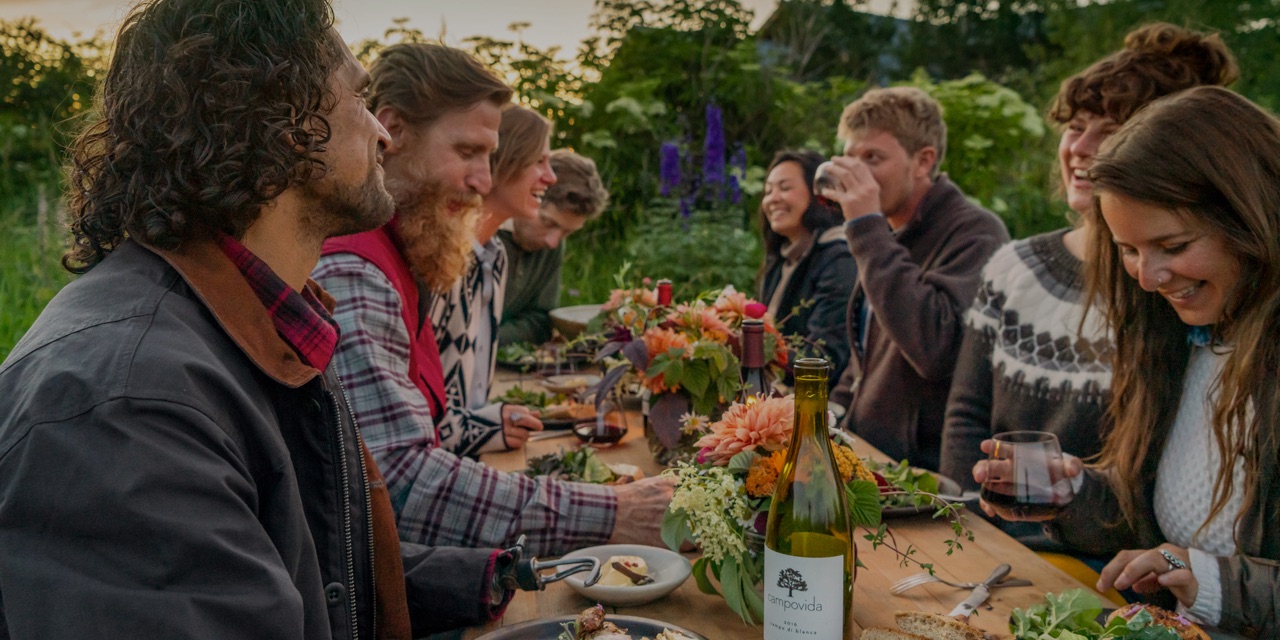 In past years, Eduardo and Becca have celebrated Thanksgiving by bringing together 30 to 40 members of their family for a large gathering at their home in Bozeman, Montana. The holiday allows them to take a break from their busy, travel-intensive careers, to root down at home, and to celebrate food and family.
Thanksgiving this year will be different. They will still stay close to home, but the crowd around the table will be much smaller, and the seats will be filled with friends rather than family. As Becca told us, "We will lean heavily on our community here to fill us up with laughter and joy." 2020 will be a year to embrace the Friendsgiving.
This summer, Becca and Eduardo hosted a Friendsgiving practice run. They started their weekend with a canoeing, fishing, and camping trip on a small private lake in Emigrant, Montana. (If you know Becca and Eduardo, it is no surprise that they kicked off a gathering with an outdoor adventure.) Their fishing destination, Story Ranch, is nestled under Emigrant Peak (10,926 ft.) and the Absaroka Mountains and is the place where Becca and Eduardo got married a year ago. Only a short drive to Yellowstone, this space is wild and awe-inspiring.
After days of fishing and camping, the small group of friends returned to Eduardo and Becca's permaculture farm to harvest, cook, and share a meal outdoors in the garden. This crew of best friends is not new to sharing meals together. They've been celebrating Friendsgiving for years (although usually in potluck style, after spending the actual holiday with their families), and they were once in the routine of weekly dinners when they all lived closer together. Their gatherings, although less frequent than they once were, are always anticipated with joy and celebrated with gratitude as their friendship is rooted in a deep commitment to one another and the shared value of togetherness.
Togetherness Today
After their summertime Friendsgiving, we asked Becca, Eduardo, and friends to share some reflections with us.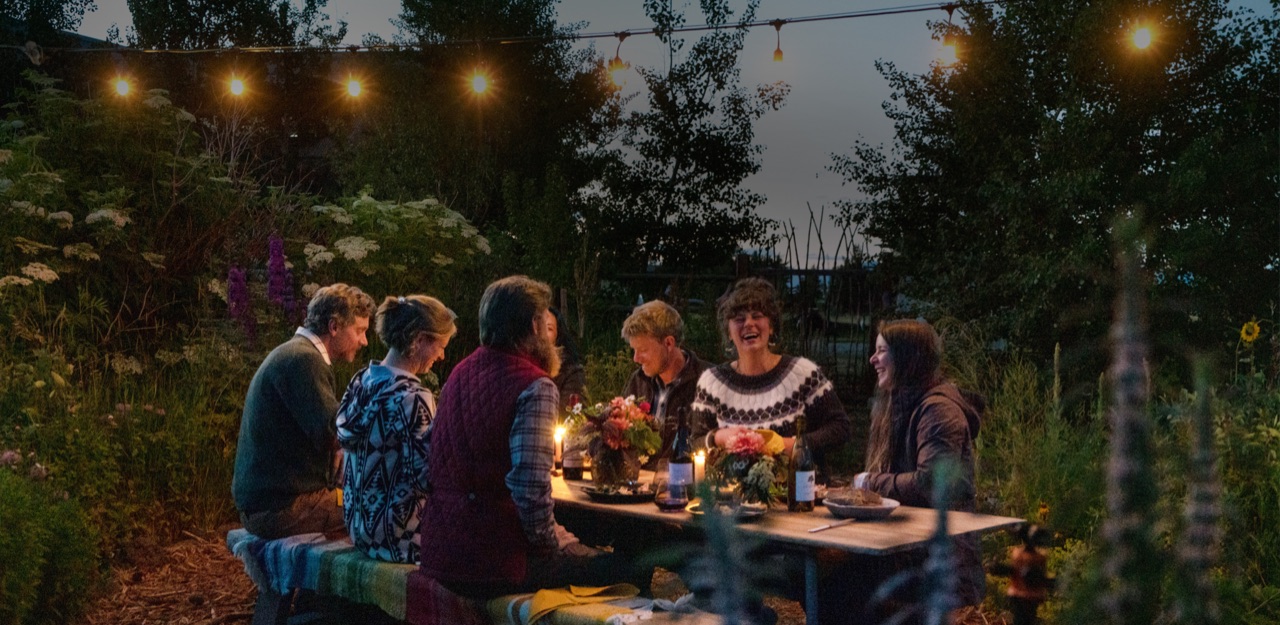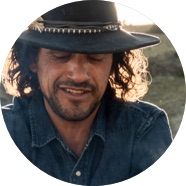 Eduardo
"In food, we work with ingredients subject to the ever-evolving ways of nature. There is much to be learned here as the cooks of our own lives. A pinch more patience, a splash of added understanding, and approaching each moment from a place of love seems to be what we are all hungry for."
A chef, entrepreneur, public speaker, and passionate outdoorsman, Eduardo is also the co-founder and CEO of the national food brand, Montana Mex. In 2011, Eduardo was electrocuted by an exposed high-voltage power source, and he suffered extensive, life-threatening injuries and had to have his arm amputated. Today, Eduardo is on a personal mission to help those who are dealing with trauma or simply stuck by encouraging a reframing of our perspective towards everyday living by embracing challenge as a motivator.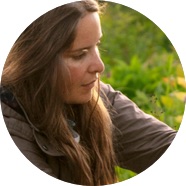 Becca
"This year, the moments of joy have felt immense, and the uncertainty has made me gather my team around me tighter. The togetherness that we are feeling is both global and local, as helping a neighbor, a stranger, and a friend is more important than ever before."
Becca is a photographer and writer who works in the outdoor industry and conservation worlds. She and her husband, Eduardo, manage their small permaculture farm in Bozeman, Montana.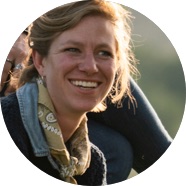 Hannah
"Togetherness in 2020 is being able to weather a storm. Holding hands, regardless of differences, and saying, 'We got this.'"
Montanan Hannah enjoys exploring the mountains, streams, and prairie with her partner Sam and their labradoodle, Oscar. She values the wild, open spaces of the West and works for the Yellowstone to Yukon Conservation Initiative, a non-profit organization that connects wildlife habitat from Yellowstone National Park up to the Yukon Territory in Canada.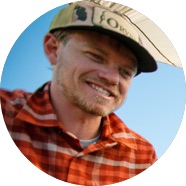 Sam
"The greatest source of joy is in our personal relationships. 2020 has reminded us to treasure these at every opportunity."
Sam is an aquatic biogeochemist who lives in Bozeman. In his scientific career, he seeks to understand watershed-scale relationships between the physical form of streams and the resulting biogeochemical and ecological processes that characterize freewater systems. When he isn't working on his research, Sam can be found on a bicycle, in a canoe, wandering around with his labradoodle and Hannah, eating food, or occupied with his ongoing effort to catch up with 40 years of deferred maintenance on his Volkswagen bus.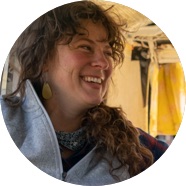 Mikayla
"Togetherness in 2020 feels challenging but more important than ever. I feel grateful for the opportunity to miss the people that I used to see day-to-day, and the value of those people has only increased. I'm feeling how important friendship is, and not being able to get together often makes the moments when we do far more special. I'm always grateful to get to eat a big meal together and cherish those friendships."
Mikayla grew up in northwestern Nebraska on a commune with 120 apple trees. She is passionate about food and community and daydreams of gardening and hosting people. Recently, she has been learning how to grow and arrange flowers from her own backyard garden.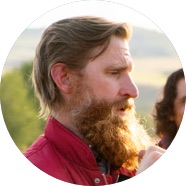 Shawn
"In 2020, it is hard to remember what togetherness means. So quickly do we forget the feelings evoked, the sounds and sights of a group of loved ones enjoying the small things in life that we fill the empty spaces with. Although we can be proud of the sacrifices we are willing to make and the lengths we are willing to go to, if only to give hope to another moment in time when getting together will be no more difficult than dragging your toes through the water as your boat carries you along."
Shawn is from Chadron, Nebraska, and was a river guide and a Forest Service Wilderness Ranger before becoming a carpenter in Bozeman.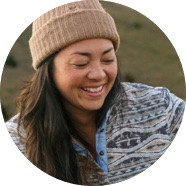 Erin
"This time has felt even more important when you get to be together—just together."
Erin believes that food, water, and love are the main necessities of life. She is a big fan of a fire pit and a good fluffy puppy. She grew up in New Mexico and loves a good batch of red chiles. You can find her in the mountains around Bozeman mountain biking, skiing, and camping.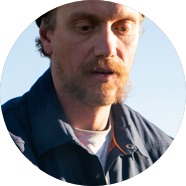 Ty
"Wild lands, campfires, and good food with those who are important temper the uncertainty of today's world."
Native Montanan Ty is a welder and artist living out of Bozeman. When he's not making things, you can find him in the mountains.