Visiting Belize - What To Pack?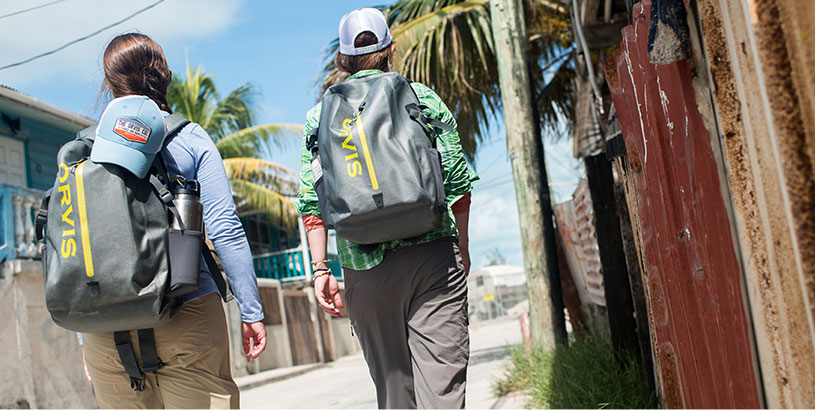 Belize's tropical climate is comfortable year round and the culture relaxed, which means you need to bring only casual, lightweight clothing. If you're planning an active adventure vacation, you will want to bring specific technical clothing, footwear, and any accessories you can't live without. The same goes for fishing and other gear, though you can likely source what you need from local guides or your host resort if you would rather travel light.
You will need protection from the sun while you're in Belize , and perhaps a layer to keep the chill out in the evening. Linen clothing is a great choice for the tropical climate, and you don't need to dress for dinner, unless you want to. Here is a list of recommended items to pack:
Packing List
Essentials - Clothing & Accessories
Wide-brimmed hat
Sunglasses
Swimsuit & cover-up
Short-sleeved shirts (quick drying)
Long-sleeved lightweight shirt (at least one for protection from the elements)
Shorts (plus one pair of lightweight long pants)
Lightweight sweater
Pajamas/sleepwear
Underwear
Sandals/flip flops
Comfortable walking shoes (sneakers or waterproof hiking shoes) & socks
Toiletries & prescription medications
Sunscreen
Bug repellent
Tip: Apply sunscreen first, and then bug spray. Check your sunscreen's expiration date. The older it is, the less effective it is. Purchasing a fresh supply is highly recommended.
Tip: Be prepared for rain showers at some point every day. Some can be torrential, so a reliable rain jacket is key. The climate can be hot and steamy, so a heavy, dark-colored rain jacket will be uncomfortable. Choose one in a light color.
Strongly Recommended Products and Gear
Camera and/or video recorder (and charger)
Daypack (waterproof, ideally)
Electrical adapters (not necessary except for 3-prong-plug devices)
Water bottle (do not drink the tap water)
Hand sanitizer
Prescription medications
Binoculars
Optional Products and Gear
Smartphone (check with your carrier; beware of roaming charges)
iPad or e-reader
Headphones
Required Documents
Passport
Driver's License (if you plan to rent a car)
Health/Travel insurance information
Dive Certification card (if applicable)
Shop Men's Travel Clothing & Accessories
Shop Women's Travel Clothing & Accessories
You may also like:
How to Pack for Warm Weather Travel